Search
Vacation Rentals
Hotels
Car Rental
Airfare
Jackson Hole Reservations Team
Reservations Department
Garret Baldock - Reservations Manager, Senior Reservations Agent
"Yes, a true native, born and raised in Jackson Hole, I remember my kindergarten half-day afternoons filled with skiing into the night by the lights at Snow King Mountain. Eventually growing out of my skis and into a better fitting snowboard, my exploration of local terrain migrated to Teton Village. Not only does Teton Village host the #1 Ranked Ski Resort in the USA, but also a vast selection of lodging accommodations all at my fingertips. With my local know-how and attention to detail, let me help you find the perfect lodging accommodations for both your winter and summer vacations!"
Send Garret an email at garret@jacksonhole.net
Katrina Furrow - Senior Reservations Agent
"Canadian by birth, but if anyone asks where I am from, its Jackson Hole, Wyoming. I have lived life to the fullest in Jackson and yet after twelve years, around every corner, I find a new adventure awaits, another chance to see or experience something truly amazing for the first time. I have felt cold bottomless powder beneath my board as I carved up a pristine mountain glade on Teton Pass, the breeze whisk my hair as I soared over the Tetons on a para-glide, the rush of white water as I rode the rapids of the Snake River, the pull of a brown trout as it snatched my fly off the waters of the Firehole River, and stood in utter amazement as I witnessed an entire herd of Elk tear down a mountainside lead by their big bugling leader in untamed Yellowstone National Park. Now it's your turn. Come find your adventure and I will find you the perfect place to stay and tell your stories of just another day in Jackson Hole!"
Send Katrina an email at katrina@jacksonhole.net
Casey Cochran - Reservations Agent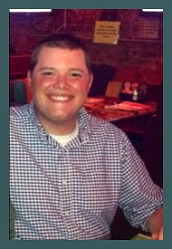 "Born in East Texas but raised in the mountains of Wyoming. I have been lucky enough to call this beautiful place home since I was 10 years old. I love summer time in Jackson Hole and you will often find me rafting down the Snake River or hiking in Grand Teton National Park. I have learned a lot over the time I have lived in Jackson. I can tell you where find a great steak and where to go for the best views in the Valley. I look forward to helping you plan your vacation to Jackson Hole! "
Send Casey an email at casey@jacksonhole.net
Liz Carlson - Reservations Agent
" As a native of Washington, I have always had a great appreciation for the outdoors. In 2011 I moved to Jackson Hole in search of a new adventure, I certainly found it here. From learning to snowboard at the Jackson Hole Mountain Resort to fly fishing on the Snake River, there is always something new to try and places to explore! Come out and see the beauty of this area for yourself and let me help you find the perfect place to stay for your Jackson Hole vacation. "
Send Liz an email at elizabeth.carlson@jacksonhole.net
Ronnie Miller - COO, Systems Management, Marketing Coordinator
"How fortunate I am to have been born in Jackson Hole Wyoming! Jackson Hole will always remain in the top of my list of favorite places on planet earth. Its outdoor activities are endless, the burger at Local is amazing, the fishing is unbelievable, not to mention the best skiing in the United States of America! I am also very fortunate to work with an amazing Team of people in these great businesses. We all have fun at what we do and enjoy helping people come and experience Jackson Hole and all that it has to offer."
Send Ronnie an email at ronnie@jacksonhole.net
Sean McPherson - Revenue Management
"I have worked in the hospitality industry for the past eight years. In that time I have held several roles and lived in both the East and the West. Although I have to admit Jackson Hole is the most beautiful place I have every lived, Summer or winter it is truly a paradise. My favorite activities are hockey, snowboarding and golf."
Send Sean an email at sean@jacksonhole.net
Kristy Miller - Social Media Marketing Coordinator & Graphic Specialist
"Are you looking for a true Jackson Hole Local? Here I am and how lucky I am to say this. For the last several years, I have held many roles within our companies. This has increased my knowledge to help guide our staff, property owners, and guests. Some call me the "Go-to-Girl." Our company and rental market changes at a rapid speed. Our sales team learns daily how to stay ahead of the rental market and how to create new ideas to improve and grow. I enjoy selling Jackson Hole, Wyoming and sharing my sales experience with our staff so that they may ensure our lodging options will suit guests' desires."
Send Kristy an email at kristy@jacksonhole.net