Search
Vacation Rentals
Hotels
Car Rental
Airfare
Inn on the Creek
---
1
Bedrooms
1
Bathrooms
Sleeps
4
Location:
Town of Jackson
Type:
Hotel
Rating:
Superior
Call For Pricing & Availability
Inn on the Creek is not available for online booking. Please submit an inquiry or call our agents to get pricing and availability information.
307-733-6331
↑ Top
Property Overview
Inn on the Creek Accommodations
Swans Studio Suite- This suite includes accommodations such as french doors opening to the beauiful views of flat creek and te resident wildlife, a fireplace, and a fully equipped kitchen. This room can also be connected to a seperate 400 sq. ft. Master King bedroom wit a sitting area and seperate access to Flat Creek. This would also include an extra Jacuzzi tub, and a double head walk-in shower. The combination of these two rooms equal 1,150 sq. ft. and can sleep up to 6 people.
Creek Side Rooms- Each of these rooms feature a Queen bed, private bath, sitting/ reading area, and is 200-350 sq. ft.
Jacuzzi Fireplace Rooms- These deluxe King and Queen bedrooms include a Jacuzzi tub, fireplace, sitting area, and is 350-450 sq. ft.

Amenities:
Air Conditioning
High Speed Wireless Internet
Superior quality bedding and pillows
Terry cloth robes
TV and DVD player
Amenities & Features
Balconies
Fireplaces
King beds
Beautiful views of Flat Creek
Private in-room Jacuzzi
↑ Top
Specials

Ski Free Christmas
Two free days of skiing (for all skiers in your group) with your lodging reservation!*
*Minimum 6-day lift ticket purchase (buy 4 get 6-day lift ticket)
*Discounted lift tickets must be purcahsed within seven days of securing lodging.
Stay Dates From 12/18/2017 to 12/30/2017
Use Promo Code: skifreechristmas
↑ Top
Property Images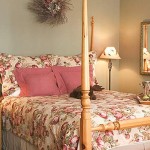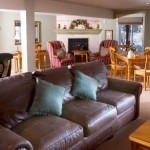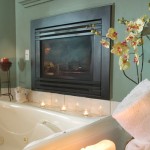 ↑ Top
Request More Information