Spring Break Ski-Trip Savings!
Save 15% on your Teton Village condo rental between February 15th, 2018 to March 20th, 2018.
Book My Rental
Booking a Last Minute Christmas Trip? Save $600!
Get a great deal this Christmas holiday and book this beautiful 2 Bedroom home in Teton Pines.
Book Now
Skiing on a Budget? Get a Free Night on us!
Come stay in a Aspens condo during your winter vacation and receive your 4 night for FREE.
Book and Save
Book your Spring Adventure and Save!
Book a vacation rental between April 9th -June 14th, 2018 and receive your 5th night FREE.
View Vacation Rentals
High End Homes in Jackson Hole
See the newest real estate listings and browse the entire list of available inventory in Jackson Hole and the surrounding areas
View Real Estate Listings
>
<
Search
Vacation Rentals
Hotels
Car Rental
Airfare
Three Bear Tracks is a beautiful 6 bedroom home located in Teton Village. This spacious two level home will suit the needs of 12 guests and features a pool table and hot tub.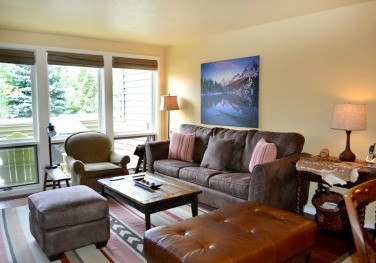 1-4 Bedroom condos and townhomes offering a great central location, natural wildlife, and mountain and valley views.
Located in the Heart of Jackson hole this hotel offers a superior mountain town experience.
---
---
Jackson Hole Reservations: Vacation Rentals, Rental Homes, Rental Condominiums, and Hotels in Jackson Hole, Wyoming.
Call Jackson Hole Reservations today at 800-329-9205 to speak with our experienced agents. We are ready to help you find Jackson Hole accommodations, and we have helped tens of thousands of clients for more than 20 years plan their vacations. We are the largest and most respected central reservations company in Jackson Hole and we are committed to providing you with the best service possible as you visit Jackson Hole and its surrounding areas.
Our website is the best place to book Jackson Hole vacation rentals online or you can call us and we will place you in the right jackson hole vacation rental.

Now is the time to visit Jackson Hole! With With our fantastic Lodging Specials, you can still save money and travel to the beautiful Grand Tetons in Jackson Hole Wy.
Call us today at 1-800-329-9205 for exact details, availability, and pricing details !!
---
JH BLOG & NEWS
LOCAL WEATHER
CONTACT US
LOCAL WEATHER
DEC 17
HIGH: 24°F
LOW: 15°F
DEC 18
HIGH: 27°F
LOW: 23°F
DEC 19
HIGH: 33°F
LOW: 24°F
CONTACT US
TOLL FREE: +1 (800) 329-9205
LOCAL: +1 (307) 733-6331
EMAIL: reservations@jacksonhole.net
HOURS OF OPERATION:
M-F: 7:00 A.M. TO 9:00 P.M.
WEEKENDS: 8:00 A.M. TO 9:00 P.M.
---
We are the valley's Central Reservations wholesaler with local agents that know all the best secrets and discounts for
specials, getaway vacation rentals, ski packages and more. Since 1997, we have offered rental homes & rental condos for property rentals to thousands of satisfied customers. We have the largest selection for rental condos, homes and town homes available anywhere. Call Us Today at 800-329-9205 to book your reservations.
Booking direct with us, our customers enjoy wholesale pricing on lodging, accommodations, and vacation rentals. Our value added services provide you with options for vacation planning with Jackson Hole Rental Homes, Jackson Hole Rental Condos, Hotels, Slopeside Hotels, Teton Village Hotels, Homes and Condos - as well as Luxury Rentals. We also have the largest selection of rental property, vacation rentals and resort hotels for lodging vacations and vacation rentals anywhere. We also have acces to the most diverse Luxury Hotels, Luxury Lodging and Luxury Resorts around the area; we have what you need to get you booked.
Call us at 1-800-329-9205 today to speak with our professional staff or email our reservations department directly at reservations@jacksonhole.net
---
Request A Quote
Mailing List
Signup for our mailing list to stay up to date on Jackson Hole news and seasonal specials.