Planning your Jackson Hole adventure? Let us help!
Give us a call and get in touch with a reservation agent now. Just tell us your preferences and we'll handle everything for you!
Talk to us! 307-733-6331
What type of Vacation Rental are you looking for?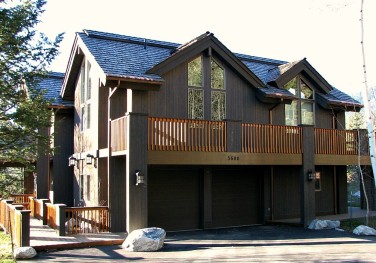 Staying in a rental home is a fantastic way to enjoy the area and then have a central location for families or groups to gather and rest.
For small or large groups check out our selection of rental condos ranging from one to five bedrooms.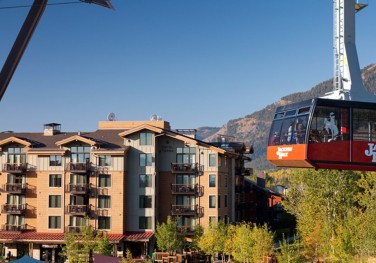 Jackson Hole offers luxurious and serene lodging, incorporating stylish, vibrant design with the comforts of home.
See what other Jackson Hole vacationers have to say:
Where in Jackson Hole do you want to stay?
Teton Village is the home of Jackson Hole Mountain Resort, Jackson Hole's most famous ski area. Teton Village offers "ski in / ski out" accommodations and is home to dozens of excellent dining options and retail stores. Teton Village is located just one mile south of Grand Teton National Park and sixty miles from the southern entrance of Yellowstone National Park. Whether you take advantage of the amazing hiking trails, relax with some live music, or take the Aerial Tram to the "top of the world", in Teton Village there is something for everyone!
The Aspens offers a great central location from which to plan your Jackson Hole adventure! Tucked near the base of the Grand Teton Mountain Range, The Aspens is only five miles from the Jackson Hole Mountain Resort and only eight miles from downtown Jackson. Both Teton Village and the town of Jackson are easily accessible via public transportation on the StartBus. Grand Teton National Park is easily accessed by use of Moose Wilson Road five miles north of The Aspens. Continue north and it is only another sixty miles to Yellowstone National Park. The Aspens Market is conveniently located within walking distance of all accommodations in the area. Additionally, there are plenty of great dining options nearby!
Teton Pines is located adjacent to The Aspens and so offers the same great central location and amenities. Teton Pines is only five miles from Jackson Hole Mountain Resort and only eight miles from downtown Jackson. Both Teton Village and the Town of Jackson are easily accessed via public transportation on the StartBus. The national parks are easily accessible by use of Moose Wilson Road five miles north of Teton Pines. Teton Pines is also home to a spectacular golf course, as well as year-round tennis.
The Town of Jackson speaks for itself! With its iconic antler arches on the Town Square, world-class dining experiences, and amazing art galleries. Jackson is a town you have to experience to believe. The Town of Jackson is located just eight miles from the southern entrance of Grand Teton National Park and fifty-seven miles from the southern entrance of Yellowstone National Park. The town of Jackson is a great place to stay while experiencing the wonders of Jackson Hole!
North Jackson is a community located slightly north of the Town of Jackson. As this area is on the way into the National Parks, many accommodations here have spectacular Teton views! This area is extremely convenient; being only 3 miles from the Southern entrance of Grand Teton National Park and 5 miles from downtown Jackson. In addition, North Jackson is home to one our areas most spectacular golf courses!
Not sure exactly where you want to stay yet?:
About Jackson Hole Reservations Company
We've been helping people plan the perfect vacation since 1997
Our reservations operations offer complete custom vacations, with access to the largest selection of rental properties. If your looking to ski Jackson Hole or experience our wonderful summer climate and activities you've found the right place. When looking for Jackson Hole lodging, it's best to talk to locals! We make it easy to find vacation rentals in Jackson Hole. Planning a trip is a lot of work. Our clients love how we save them the time and energy of finding a rental and how year after year we deliver on providing them great service.

We also operate Jackson Hole Real Estate Company
Customers looking to buy residential and commercial real estate in Jackson Hole gain a distinct advantage by leveraging our team's deep knowledge of the Jackson Hole area along with our ability to provide valuable vacation rental management statistics should you wish to turn your second home into a cash flowing investment. Visit our real estate website for more information.
Meet the Jackson Hole Reservations team — We know Jackson Hole!
Katrina Furrow - Senior Reservations Agent
"I have lived life to the fullest in Jackson and yet after twelve years, around every corner, I find a new adventure awaits, another chance to see or experience something truly amazing for the first time. I have felt cold bottomless powder beneath my board as I carved up a pristine mountain glade on Teton Pass, the breeze whisk my hair as I soared over the Tetons on a paraglide, the rush of white water as I rode the rapids of the Snake River, the pull of a brown trout as it snatched my fly off the waters of the Firehole River, and stood in utter amazement as I witnessed an entire herd of Elk tear down a mountainside lead by their big bulging leader in untamed Yellowstone National Park. Now it's your turn. Come find your adventure and I will find you the perfect place to stay and tell your stories of just another day in Jackson Hole!"

Send Katrina an email at katrina@jacksonhole.net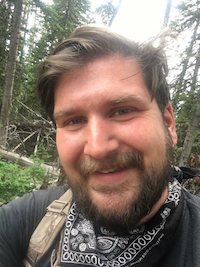 Nathaniel Bennett - Reservations Agent
"I have lived in Jackson Hole since 2006, and moving here was the best decision I've ever made! Whether I'm backpacking in the Tetons, exploring the National Forest, or relaxing on the Snake River, you will find that I make the most out of every day here in the beautiful valley! Whether it's a recommendation for the best place to grab a drink with friends or the best place to catch brown trout in the Gros Ventre Range, I'm your man. Give me a call and let's get you here for the trip of a lifetime!"

Send Nathaniel an email at nathaniel.bennett@jacksonhole.net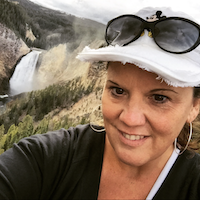 Beth Grabowski - Reservations Agent
"After living in the Jackson Hole area for over two decades, I can honestly say I can't imagine wanting to live anywhere but this beautiful area. Whether it is skiing or snowmobiling in the winter, kayaking down a river, boating on one of the many picturesque lakes, or exploring in the National Parks, you will not find a more perfect place to make memories. Over the years I have had the pleasure helping so many families make those cherished memories during their Jackson Hole Vacation. I look forward to helping you plan and make those memories a reality."

Send Beth an email at beth.grabowski@jacksonhole.net
Kristy Miller - Social Media Community Manager, Facebook Ads Management
"Are you looking for a true Jackson Hole Local? Here I am and how lucky I am to say this. For the last several years, I have held many roles within our companies. This has increased my knowledge to help guide our staff, property owners, and guests. Some call me the "Go-to-Girl." Our company and rental market changes at a rapid speed. Our sales team learns daily how to stay ahead of the rental market and how to create new ideas to improve and grow. I enjoy selling Jackson Hole, Wyoming and sharing my sales experience with our staff so that they may ensure our lodging options will suit guests' desires. "

Send Kristy an email at kristy@jacksonhole.net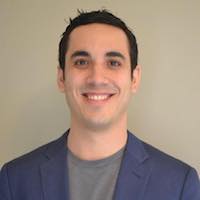 Ronnie Miller - Bookkeeping, Systems Management, Google AdWords Management, Facebook Ads Management
"How fortunate I am to have been born in Jackson Hole Wyoming! Jackson Hole will always remain at the top of my list of favorite places on planet earth. Its outdoor activities are endless, the burger at Local is amazing, the fishing is unbelievable, not to mention the best skiing in the United States of America! I am also very fortunate to work with an amazing Team of people in these great businesses. We all have fun at what we do and enjoy helping people come and experience Jackson Hole and all that it has to offer."

Send Ronnie an email at ronnie@jacksonhole.net
Contact Us
Toll Free: (800) 329-9205
International Toll Free: (880) 329-9205
Local: +1 (307) 733-6331
email: reservations@jacksonhole.net

HOURS OF OPERATION:
Monday - Friday: 8:00 a.m. to 9:00 p.m.
Saturday & Sunday: 8:00 a.m. to 9:00 p.m.
Call us today and let our courteous and knowledgeable team take care of all your Jackson Hole Lodging or travel details for you.