World Class Fly Fishing in Jackson Hole Wyoming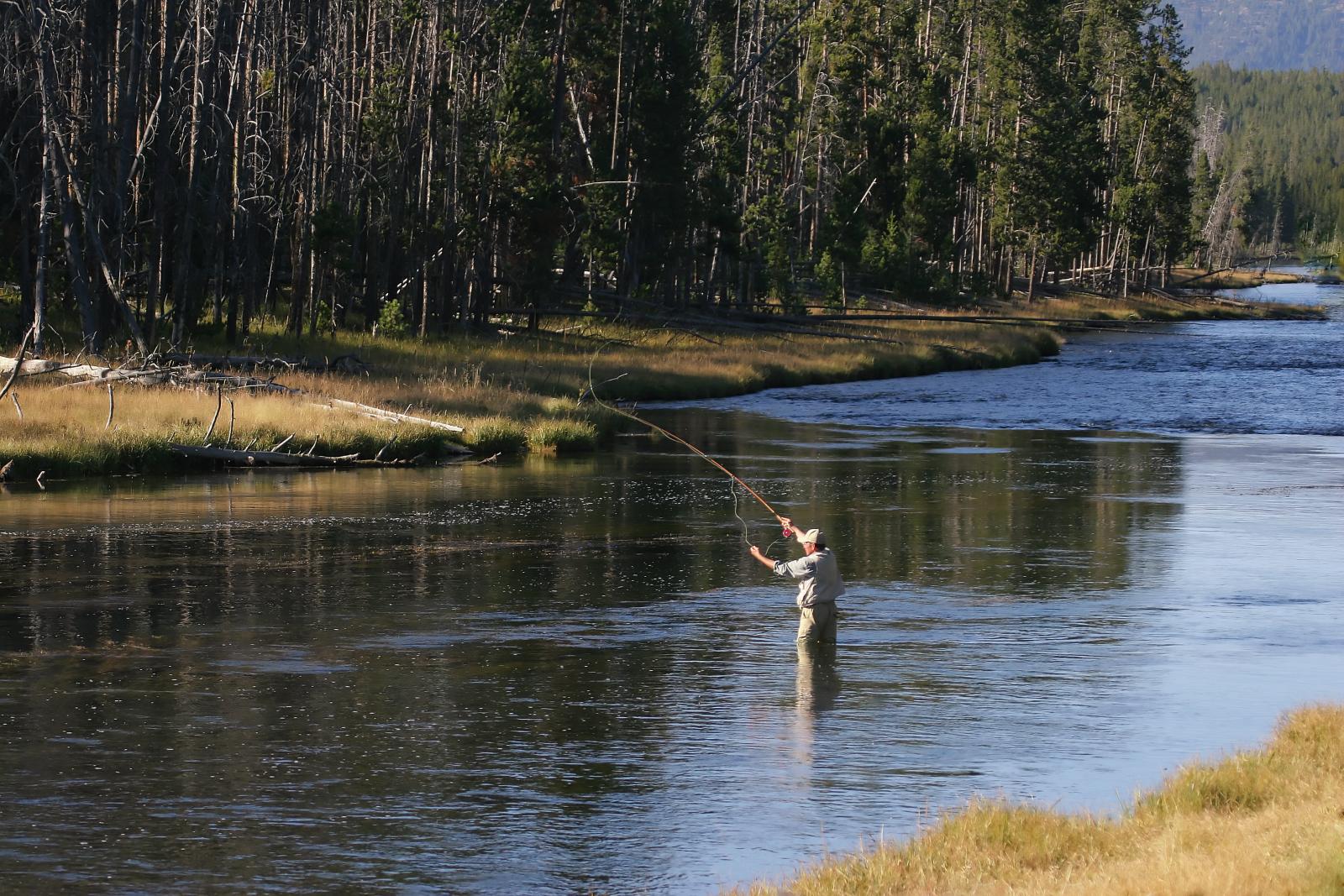 Did you know that Jackson Hole is home to world-class fly fishing? Our dry summers, snow-filled winters, pristine waters, and remoteness make for some of the most spectacular fly-fishing adventures in the world. Add in one of our stunning backdrops, and you have paradise. But who should you call and where should you go? Let us guide you to some world-class fly fishing…
Where to get supplies? There are several fly-fishing shops throughout the area that can offer assistance with your fly fishing needs. In Jackson, we would suggest trying JD High Country Outfitters, Orvis, Westbank Anglers and Snake River Anglers for fly-fishing gear and flies. These stores also have mini-reports about the status of various rivers in the area and give suggestions on types of flies to use. In Victor, try WorldCast Anglers and Victor Emporium (don't forget the Huckleberry Milkshake) for your fly-fishing needs. If you head towards Island Park, TRR Outfitters Fly Shop and Henry's Fork Anglers LLC will be able to provide you with information about the daily hatch.
Where to find guides? Several of the fly shops mentioned above run guided tours out of their fly shops. In addition to these shops, there are a handful of companies that make guiding their sole purpose in life, including Wandering Angler, Grand Fishing, Fish the Fly and Reel Deal Anglers. For a truly unique experience, you can also try combining a chef with a fly-fishing guide and dine extravagantly while fly-fishing.
Should I use a guide? While guides can be expensive and the days may be longer, you can spend more time focused on fishing. Guides will row for you, ties flies for you and even set up lunch for you. On the flip side, fly-fishing on your own can be a truly Zen-like experience. Just be sure to bring bear spray and read up on the various fishing regulations for Wyoming and Idaho.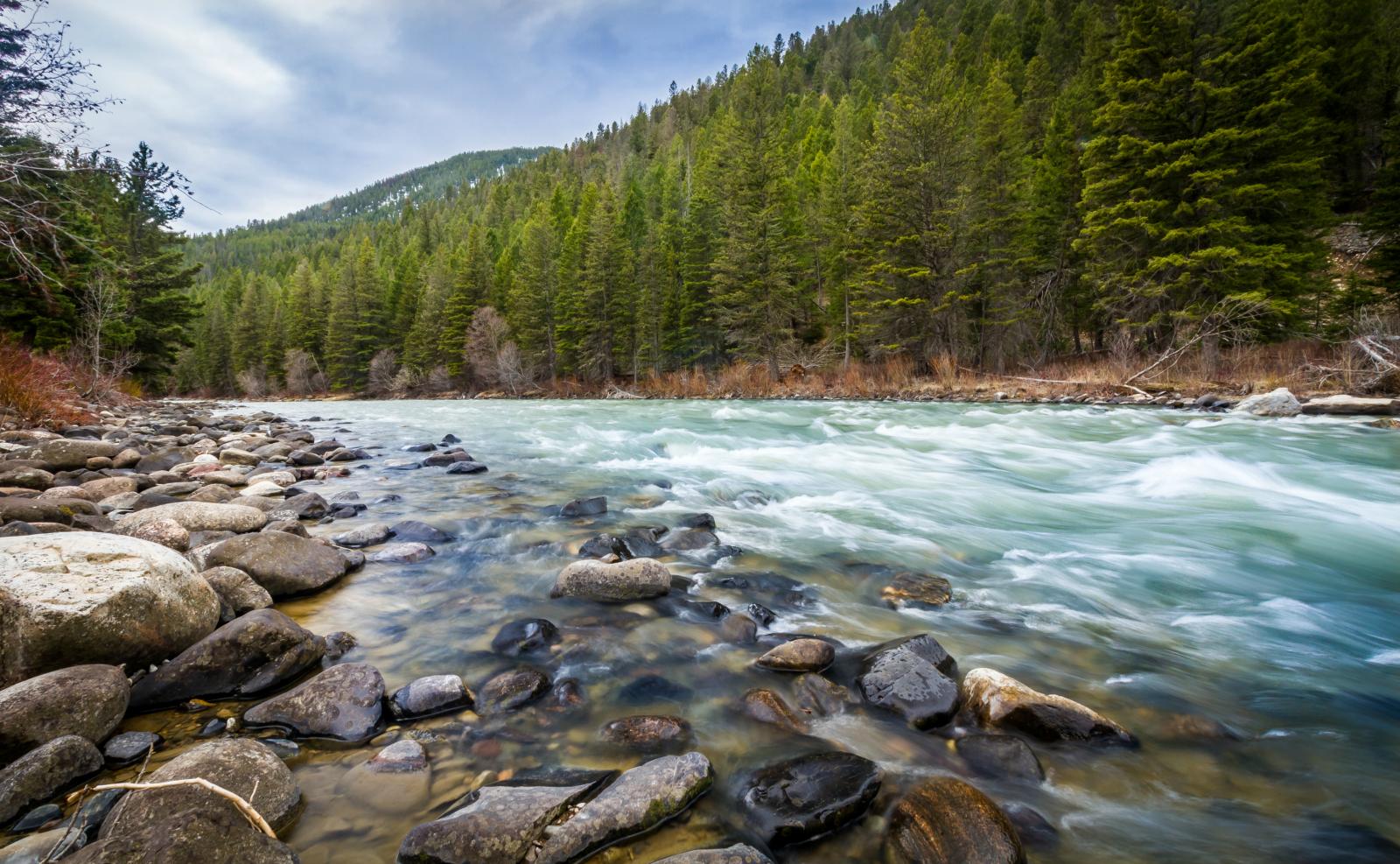 Which company should I use? The benefit of using a guide in a larger company is that you can change the location of where you fish depending on the conditions. Often times, incidental factors can affect how a river, stream or lake is fishing. Having the flexibility to change directions can be beneficial.
Where should I go? We mentioned pristine waters. There are several rivers, tributaries, and lakes in the area that offer world-class fly fishing. In regards to lakes, the big ones include Jackson Lake, Slide Lake, Island Park, Henry's Lake, and the Palisades. We also have several mountain lakes that are known to have huge fish if you are willing to do a little hiking to find them, including Soda Lake, Turquoise Lake, and Lunch Lake. In Jackson, there is the Snake River above Palisades and the Gros Ventre as well as the tributaries that feed into these rivers. Towards Pinedale, about an hour and a half south of Jackson, there is the Hoback, the Green, and the New Fork Rivers. Over in Teton Valley, there is the Teton River and north of there is the Warm River and Henry's Fork of the Snake River. There is also the South Fork of the Snake River, the Greys River and the Salt River that feed into and out from the Palisades in Star and Swan Valley. World-class fly fishing is everywhere around here! And now that you know where to go, where to buy your supplies and who to go with, it's only a matter of time before you battle that 20-inch cutbow and show it who's boss! And oh, what an experience...