We often get questions about the history of Jackson Hole, as there is evidence of its history throughout the valley. Courteous of our friends at the Jackson Hole History Museum and Society, here's an extremely brief history of Jackson Hole.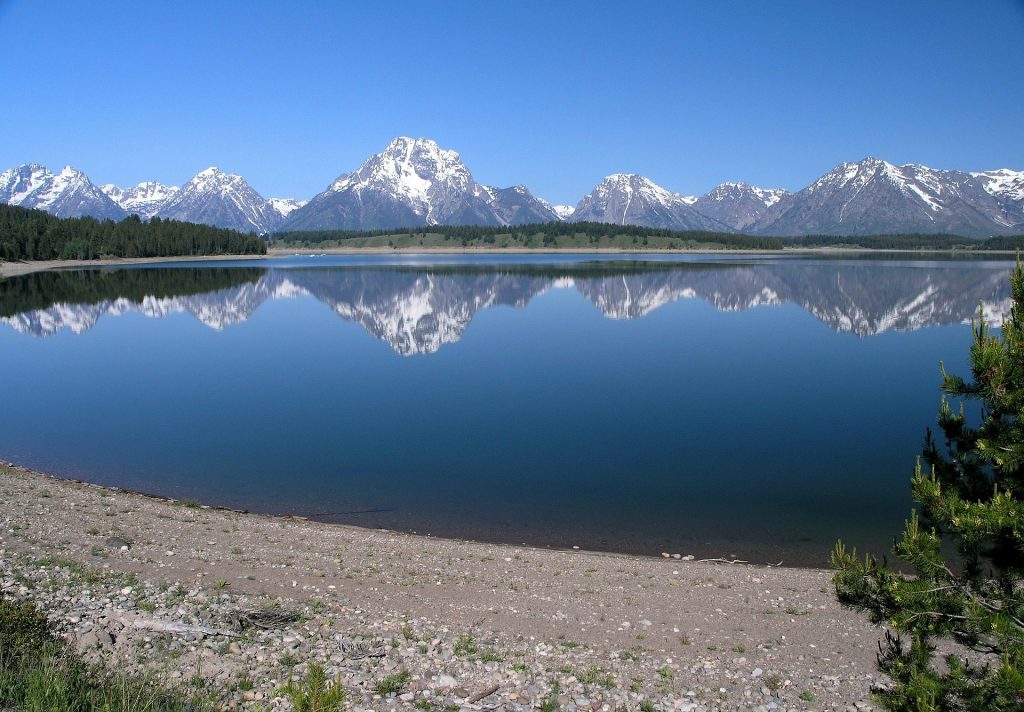 After glaciers in the valley floor melted, humans began moving into the valley about 11,000 years ago. Several indigenous groups of Native American tribes would pass through the valley, leaving evidence of their presence (including the West Summit of the Grand where the "Enclosure" rests). Both Obsidian and Bighorn Sheep horns were used in weaponry and trading from the area.
Enter Fur Trappers & Non-Native Pioneers
In the early 19th century, fur trappers would come to the valley for the abundant wildlife, including the Lewis and Clark Expedition and John Colter (who is thought to be the first Anglo-American to enter the valley) in 1803. As the fur trade continued, mountain men like David Jackson, Jedediah Smith, Jim Bridger and William Sublette spent time in the valley and left their marks on it. In fact, David Jackson allegedly spent a winter on the shores of Jackson Lake in 1829.
In 1860, a military mapping expedition came through the valley led by Jim Bridger. The goal was to evaluate the local resources for their potential economic value. Miners came to assess the potential wealth of resources as there was small evidence of gold in the region. In 1871-2, the Hayden Expedition traveled through what is now Yellowstone National Park and encouraged its creation in 1872.
Around 1884, early settlers began to take up full-time residence in the area, thanks to the Homestead Acts. By the 1890's, Wilson, Kelly, and Moran were created.
Around 1908, the first dude ranch was founded in Jackson Hole. This encouraged visitors from the East looking for a truly Western experience to come to Jackson and boasted the tourism of the area. From 1908 to the Great Depression, dude ranches were extremely popular in Jackson Hole. In 1929, Grand Teton National Park was formed.
After the Depression and the increase in private transportation, visitors would come to the valley on road trips. They were attracted to the abundant wildlife, beautiful scenery and wild west nature of the valley, as many are today.
For a complete history of Jackson Hole, it's best to visit the Jackson Hole Historical Society and Museum. This trove of great information will be sure to fill you with all the knowledge you need to understand the history of this great valley.