Call For Pricing & Availability
Spring Creek Ranch is not available for online booking. Please submit an inquiry or call our agents to get pricing and availability information.
307-733-6331
Spring Creek Ranch
3

Bedrooms

2

Bathrooms
Sleeps

6

Location:

Town of Jackson

Type:

Hotel

Rating:

Luxury
↑ Top
Property Overview
Spring Creek Ranch is located on a wildlife sanctuary almost 1,000 feet above the town of Jackson and has the most spectacular views of the Teton Mountain Range, including the world famous 13,700-foot Grand Teton. Our luxury resort gives guests the choice of Inn Rooms, Condominiums, or Mountain Villas to provide the right accommodations to suit your needs. Whether exploring Grand Teton or Yellowstone National Parks, or testing your skill on the Snake River Fly Fishing, White Water Rafting, or many other countless recreational opportunities, Spring Creek Ranch is a destination luxury resort for any type of guest.
Enjoy the western cuisine at the DiRoNA award-winning Granary Restaurant with floor to ceiling windows to view the sunrise or sunset over the Grand Teton. Disconnect from the outside world and rejuvenate at the Wilderness Adventure Spa with a High Altitude Hot Stone Heaven Massage.
Spring Creek resort is the proud recipient of the prestigious Conde' Nast Traveler Gold List designation. We pride ourselves on our tradition of integrity, innovation and our ability to provide services that exceed expectations.
Spring Creek Ranch is described as "luxury with rustic flair surrounds guests in authentic cowboy country," according to the Robb Report of the Top Ten Family and Corporate Retreats in October 2004. "Panoramic views of the Teton Mountains, verdant wild flower meadows and endless blue skies quiet the mind and enable us to live in the moment."
---
Experience Spring Creek Ranch
---
Accommodations
Let Spring Creek Ranch be your window to the grandeur of the West. At Spring Creek Ranch we offer a wide variety of lodging options to complement any Jackson Hole Vacation. Starting with Inn Rooms for two to Mountain Villas for eight, we will always have the right combination for your Jackson Hole vacation.
---
Inn Rooms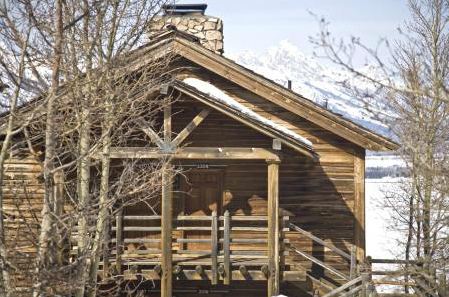 Nestled around our trout pond high above the valley floor, we have nine rustic cabins, each with four deluxe hotel rooms. All boast Grand Teton views with both pond-side and cliff-side locations.
Take advantage of the balcony or just relax in front of your wood-burning fireplace. Enjoy the luxurious terry robes found in each unit and blend your own Cowboy Coffee.
• One King or Two Queen Beds • Wood-Burning Fireplace • Balcony/Patio • Coffee Maker & Cowboy Coffee • Refrigerator (not stocked) • Walking Distance to the Granary Restaurant • Short Walk to the Reception Building • Cable TV with HBO • Wired High-speed Internet Access
---
Studios, Suites & Condominiums
Spread around the property, we have many condominium choices. From our Studio to our Three Bedroom Condos, we have the right configuration for your family vacation. Each has a full kitchen, dining room, living room and fireplace. Suites do not have kitchen or dining room. Our Studios, Suites, and Condominiums offer a homey atmosphere where your family can spread out and enjoy the comfort of the fireplace in the living room each night.
---
Studios
Studios Provide the perfect environment for your stay at Spring Creek Ranch with a kitchen, living room, dining room, and full size queen wall bed. Cozy up to the fireplace in your sunken living room and watch the sun setting on the Teton Range.
• Full-Size Queen Wall Bed • Wood Burning/Gas Fireplace • Patio • Coffee Maker and Cowboy Coffee • Full Kitchen • Dining Room • Living Room (some rooms have sofa bed) • Cable TV • High-Speed Internet access
---
Suites
Spring Creek Ranch offers two types of suites. Sitting suites are on the second floor and provide a living room and master bedroom connected by the bath. A great locale for the busy executive looking for a work area separate form the sleeping room. Suites are also on the second floor with two separate bedrooms and a shared double sink bath area.
• Different Bed Configurations • Wood Burning/Gas Fireplace • Balcony • Coffee Maker & Cowboy Coffee • Refrigerator • Cable TV • Wired High-Speed Internet
---
One - Three Bedroom Condominiums
Select from any of our multiple bedroom condominiums for the perfect mountain retreat. Ideal for any size family, our condos provide not only a home away from home, but also all the world famous amenities and services of Spring Creek Ranch.
Allow our Destination Management team to cater a sumptuous dinner right in your own dining room or walk to the award-winning Granary Restaurant and taste the amazing cuisine prepared by Executive Chef Jason Mitchell.
For the most unforgettable Spring Creek Ranch experience, stay in a cliff-side condo with a loft, which was designed by architect Peter Choate. Three levels of fabulous decor, these are truly world renowned. Cliff-side condos will absolutely wow even the most seasoned traveler. We will exceed your expectations!
• 1 - 3 Bedrooms • Wood Burning or Gas Fireplace • Patio/Balcony • Coffee Maker & Cowboy Coffee • Full Kitchen • Dining Room • Living Room (some have sofa beds) • Cable TV • Wired High-Speed Internet access
---
Mountain Villas


Spring Creek Ranch also offers a unique selection of Mountain Villas. All include 4 bedrooms, 4 baths, full kitchen, dining room, living room, and fireplaces throughout. Uniquely furnished by each owner, they display a cozy, western atmosphere. It's a great location to base your family activities from.
Click on a unit for more information:
| Alta Vista Mountain Villa | Arrow Leaf Mountain Villa | The Cottonwoods Mountain Villa |
| Deer Path Mountain Villa | Grand Vue Mountain Villa | Ravens Nest Mountain Villa |
| Rendezvous Mountain Villa | The Woods Mountain Villa | Valenta Lodge Mountain Villa |
| Wolfe Spirit Mountain Villa |
---
Resort Amenities And Guest Services
Cut from the cloth of Jackson Hole's ranching legacy, Spring Creek Ranch sits atop East Gros Ventre Butte, more than 700 feet above the valley floor. What was once open range is now protected in perpetuity as nearly 1,000 acres of open space, and is home to more than 100 species of birds and wildlife.
Haute cuisine and room service are available from the four-star Granary Restaurant, along with daily maid service, a private outdoor Jacuzzi, full-sized outdoor pool, and tennis courts. In addition, the open space of East Gros Ventre Butte is yours for horseback riding, hiking, and cross country skiing.
With the addition of the Wilderness Adventure Spa, treatment rooms, and weight room, Spring Creek Ranch now has the facilities to match its unsurpassed views.
A shuttle service provides transportation to and from the town of Jackson (just 10 minutes away), the Jackson Hole Airport, and the Jackson Hole Mountain Resort during the ski season.
Room Amenities
• Evening turn down service • Wood-burning fireplaces • Gas Fireplaces • Deluxe upscale bathroom amenities • Humidifiers and fans • Guest voice mail • High-speed Internet access • Coffee makers and mini-refrigerators • Cribs and roll-away beds available (at an additional cost)
Hotel Services
• Concierge service • Safe deposit boxes for valuables • Dry cleaning and laundry • Wilderness Adventure Spa • Gift Shop • Airport Shuttles • Art Gallery • Wireless high-speed Internet in lobby • Fitness Center • Indoor hot tub (in Ranch House) • Outdoor heated pool • Tennis courts • Wildlife Safaris
To download the resort map click here.
---
The Granary Restaurant At Spring Creek Ranch
The Granary Restaurant serves floor-to-ceiling views of the Grand Tetons along with cuisine that Bon Appetit called "upscale mountain-man cooking." The Granary has received the prestigious DiRoNA Award, Award of Excellence from Wine Spectator, and honor of Best Hotel Chefs of America series at The James Beard House.
---
The Wilderness Adventure Spa At Spring Creek Ranch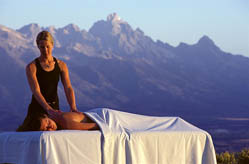 An experience not to be missed. Located 1,000 feet above the town of Jackson, our spa is the ideal place to disconnect from the outside world and reconnect with the natural world. Whether your goal is rest, rejuvenation or strength building, our services will allow you to reach a new level of health, fitness, spirituality and relaxation.
The Wilderness Adventure Spa was named one of the top 15 Destination Spas in a readers poll in Travel and Leisure October 2006 Issue.
---
Wildlife And Natural History Safaris
Welcome to the naturalist department at Spring Creek Ranch! We specialize in the wildlife and natural history of this region and offer year-round excursions into our surrounding national parks. Grand Teton and Yellowstone National Parks are both outstanding for wildlife watching and offer some of the most dramatic landscapes in North America. Once you spend time with one of our naturalists in the field, you will quickly see why we were in USA Today's "Top 10 Wildlife Safaris" in North America.
To download the wildlife brouchure click here.
---
Conferences - Meetings - Special Events

Put your feet up and get down to work. At Spring Creek Ranch you will discover an atmosphere for your meeting that is unlike any other. Tucked away almost 1,000 feet above Jackson Hole, this natural, serene backdrop provides for productive and focused work.
Our 3,200 square-foot facility has room for gatherings of up to 200 guests. A visual stunner with views of the Teton Mountain Range, it has all the necessary meeting and technological amenities and access to food from our award-winning restaurant, The Granary. Whether it's a conference, meeting, party, or retreat, leave the details to a team of experts who are dedicated professionals who will capably handle your entire special event from start to finish.
Amenities & Features
High Speed Internet
Fireplaces
Concierge
Spa
Fitness center
Indoor hot tub
Outdoor heated pool
Tennis courts
Airport shuttle
On-site Restaurant
Wildlife Safaris
Gift Shop
Dry Cleaning
Art Gallery
↑ Top
Property Images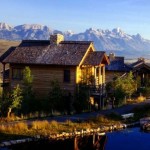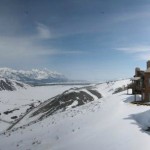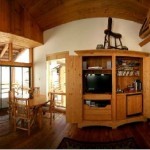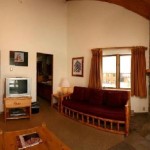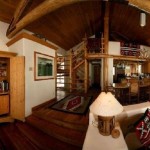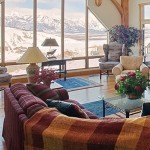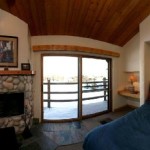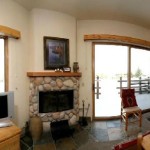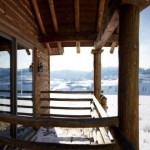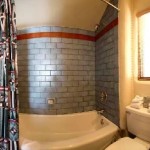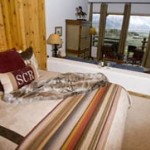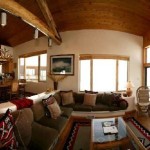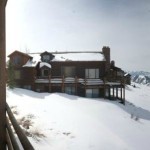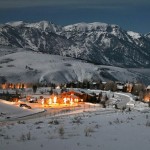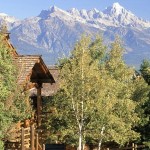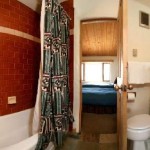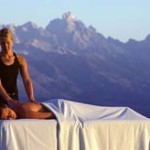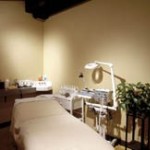 ↑ Top
Request More Information