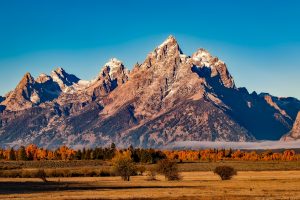 #1 IT IS GORGEOUS. We love Jackson Hole because these huge, gorgeous mountains jut up from a green valley floor filled with scenery.
#2 IT HAS PERFECT WEATHER. We love our summer average of 82 degrees and our winter average of 29 degrees. Jackson Hole has low humidity which makes the summer and winter bearable.
#3 IT HAS WILDLIFE EVERYWHERE. We love that we can see moose hanging out in our streams near willow bushes, that elk wander in herds around the valley, and that we can frequently see coyotes foxtrotting around searching for a good hunt. Eagles and hawks bless us with fly-bys and fish are abundant in our streams.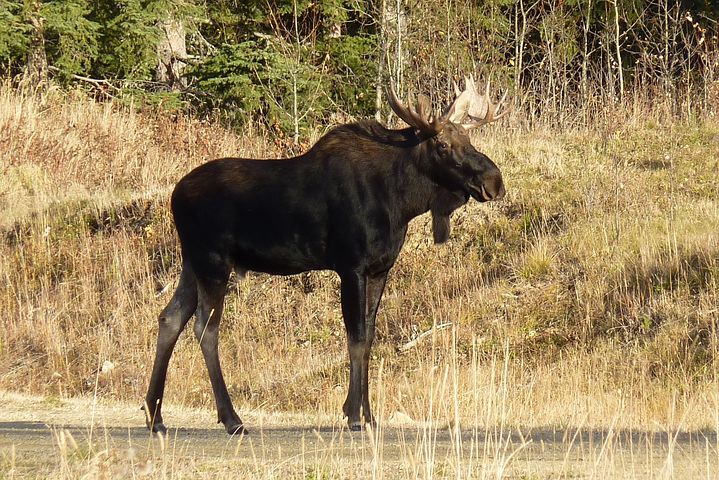 #4 IT HAS A SMALL TOWN FEEL. We love that people say hi to each other on the street, things move at a slower pace, and traffic is minimal compared to other places. Because it's surrounded by mountains and national forests, it will never become a big city.
#5 IT HAS BIG TOWN AMENITIES. We love that we can access great restaurants, movies, plays, and bands, yet do not have to fight the crowds of the big city. Our airport connects to major US cities.
#6 IT IS FULL OF OUTDOOR ACTIVITIES. We love that we can hike, camp, fish (winter/summer), climb, bike, paddle, row, sail, ride (horses), paraglide, ski, snowmobile, glide, snowshoe, and just about anything else you can imagine in this valley.
#
7 IT IS GORGEOUS. We can't stress this enough.
#8 IT HAS NATIONAL FOREST AND NATIONAL PARKS NEARBY. We love that Jackson Hole holds Grand Teton National Park and it is just south of Yellowstone National Park. These two parks have an abundance of activities, scenery, and wildlife that are not to be missed. Bridger Teton National Forest and Targhee National Forest also provide a wealth of activities and places to explore.
#9 IT HAS STARS! We love that Jackson Hole has no pollution and that you can see the Milky Way, lots of stars and occasionally the Aurora Borealis at night. (We also have a few movie stars that live here, including our favorite helicopter pilot and hero, Harrison Ford.)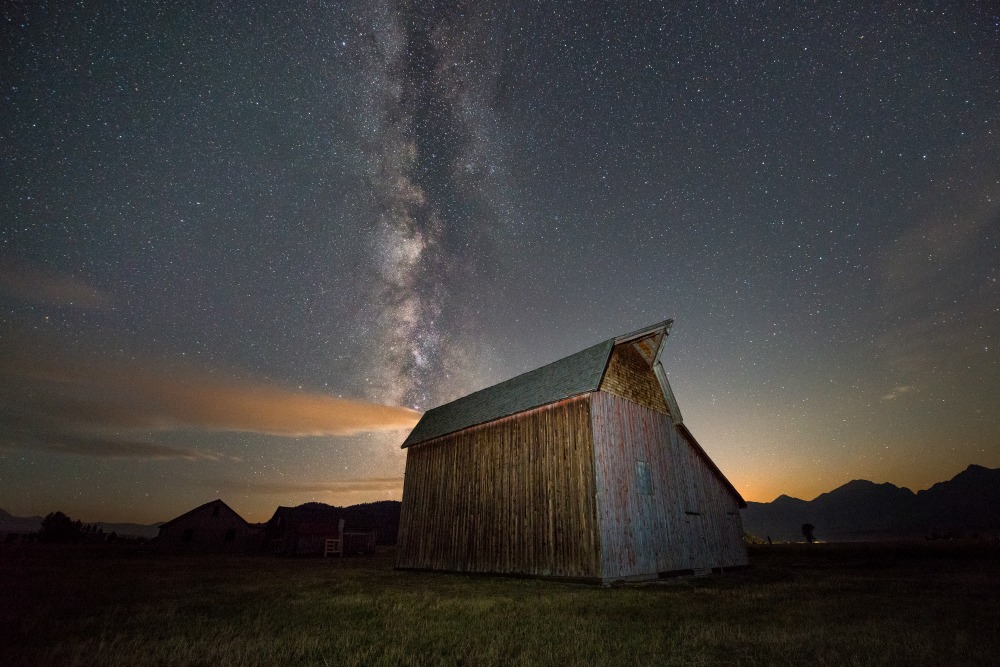 #10 IT HAS LIGHT, POWDERY SNOW! We love that Jackson Hole gets light, fluffy snow that makes it easy for us to enjoy our winter sports.
Come visit Jackson Hole. We promise you will fall in love with it!