Keeping up with your exercise routine while on vacation can be a challenge with all of the distractions, jet lag, and simply being out of your element. Luckily Jackson Hole is a place that beckons visitors to get outside and explore, and if you are into running there are plenty of gorgeous views and scenery to backdrop your morning (or anytime) run. The Jackson Hole valley has something for any type of runner, whether you prefer rugged trails, flat and long distance, or some steep incline to really get your heart pumping and legs working. Here are some of our favorite trails, paths and streets to run in the valley.
Multi-Use Pathways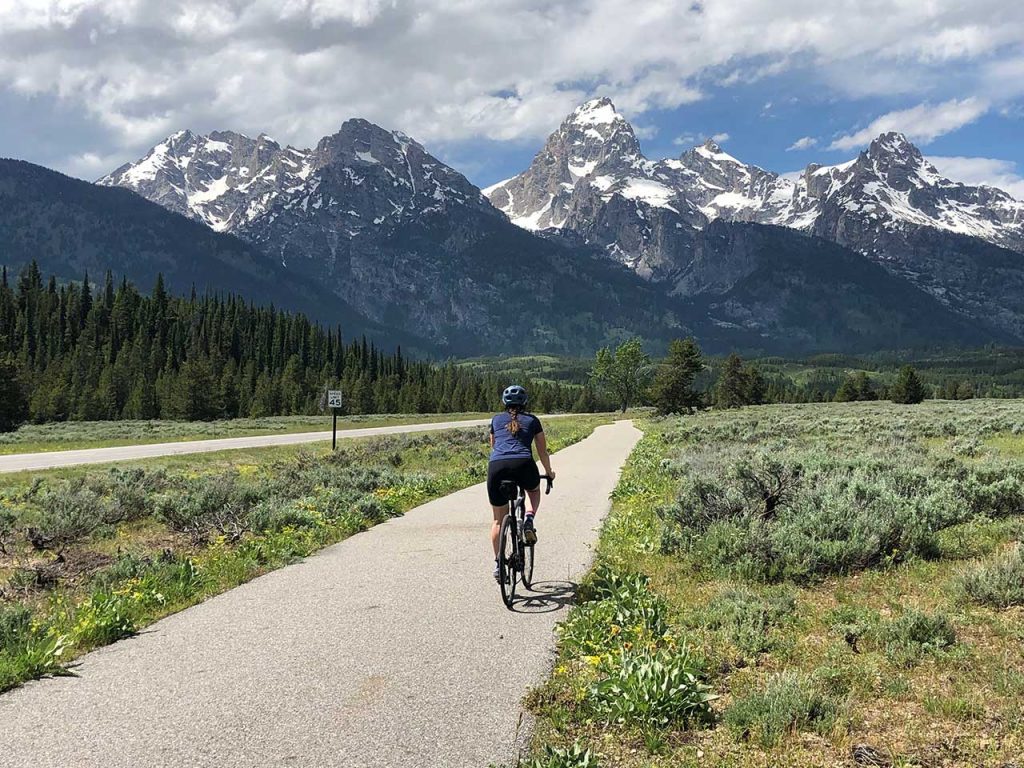 There is a system of multi-use pathways that run along most of the main highways as well as a few offshoots around the high school, middle school, South Park loop road and the Rafter J Ranch community. These paths are great for running as well as biking, rollerblading and walking. The three main directions you can take are following the pathways from Jackson to Teton Village (northwest) or vice versa, Jackson to Teton National Park (north), and Jackson to South Park/Hoback Junction (south). For running purposes these pathways are mainly flat, there is some mild incline gain on both of the northern trending portions, but the portion south of Jackson is the hilliest, but nothing too drastic or consistent. 
As for distances, the path from Jackson to Teton Village is 13 miles one way give or take depending on where you start/end, and there is a bus system that runs throughout the day if you wish to ride the bus back after getting some refreshments in either Jackson or Teton Village. Heading north from Jackson to Teton Park road, is about 12 miles, but it only takes around 5 miles to reach the point where the Teton range's stunning views become visible. From Jackson heading south to Game Creek is about 6.5 miles along the path. These distances may sound daunting to some (or not daunting enough!) but rest assured there are plenty of ways to segment out these paths that still have great turnaround points or loops. Check out Friends of Pathways for the maps of these paths, as well as Greatruns.com for more detailed information and links.
Trail Running
The trails spattered throughout the Jackson Hole area are some of the best places to run if you have the proper footwear and a desire to get away from the busy streets and out into nature. In addition many of the trails offer some significant incline if that is your cup of tea.
Cache Creek
On the edge of the town of Jackson lies the Cache Creek trailhead, which will take you up the gravel/dirt mix service road that is also surrounded by many single track dirt trails such as Putt Putt and Hagen. The main Cache Creek trail is fairly popular for bikers, runners and dog walking, especially closer to the trailhead. About four miles in you will reach the Game Creek Trail junction, which can lead you to even more offshooting trails, so this area is chock full of trails and most of them have fairly mild elevation gain. However, there are a few trails that branch off and begin traveling uphill to the peaks that overlook the Cache Creek valley, including the popular Ferrins trail that can lead you to the peak of Snow King for some serious incline. Many of the side trails are very popular for mountain biking, so it is important to keep your head on a swivel to avoid collisions. See Friends of Pathways for trail maps.
Grand Teton National Park
For those wanting to run among the mountains, Grand Teton National Park offers some fantastic trails including more mellow, flatter options around the lakes at the base of the range or others that can take you up near the clouds for the more aggressive runners. Taggart lake offers a great 5 mile out and back trail through the forest to the beautiful lake, that is fairly flat and easy. For a slightly more challenging lake run, Phelps is a great option with a nice 5 mile loop around the lake that does have some incline, with about 500 feet of elevation gain. For a much more challenging run, Amphitheater lake serves as a great destination for the avid trail runner, at 9.9 miles and nearly 3,000 feet in elevation gain.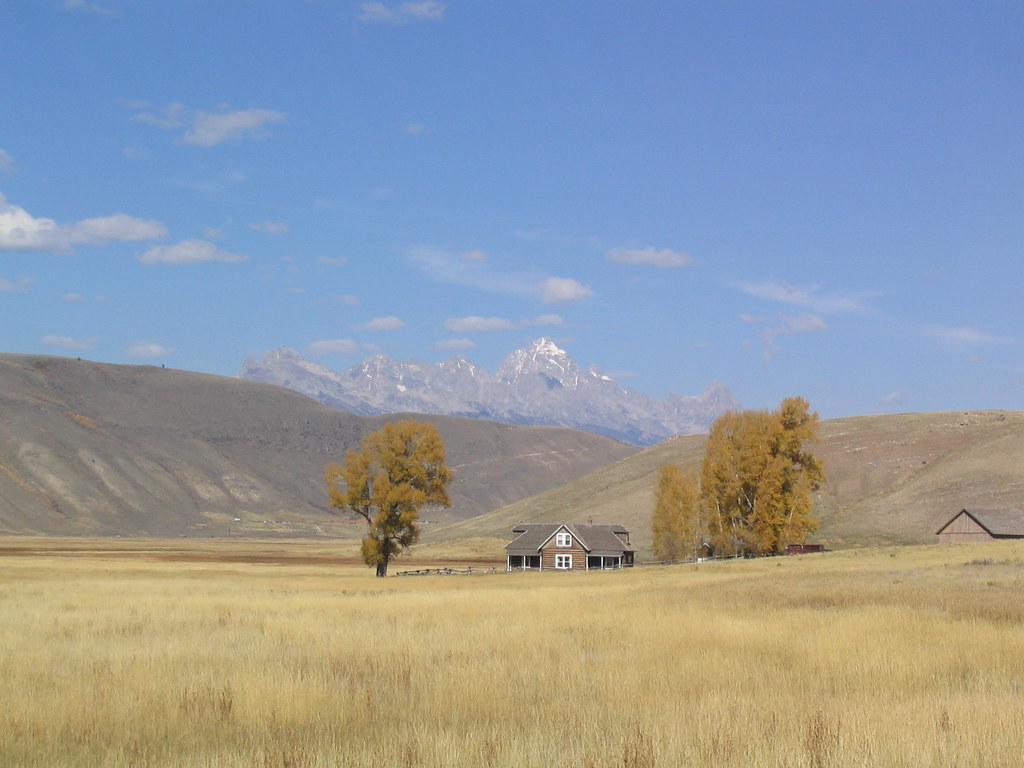 These are just two of the more popular areas to run trails, but there are many more including Teton Pass, areas in the Gros Ventre, and around Snow King Mountain.
Road Running
While the multi-use pathways do encompass many of the major roads around the valley, there are a few other popular roads that are less busy with vehicle traffic and make for great running routes. The National Elk Refuge road, which can be accessed from the northeast edge of Jackson just past the hospital, is a great dirt and gravel road with fantastic views that goes on for about 8.4 miles. Spring Gulch road is another great option for a scenic run, especially if you are taking off from Jackson, you will be staring at the Grand Teton for nearly the entire stretch as you make your way toward the airport on this 7.7 mile route. Aside from these there are plenty of quieter roads throughout the town of Jackson and stretching out on either side of Wilson that are perfect for your running fix.