Old Faithful
Old Faithful is one of the most or possibly the most famous geyser in the United States. Known for its size and regularity, it is a must see on your list of places to visit throughout Yellowstone National Park. As its name suggests, Old Faithful has a very accountable eruption frequency, usually occurring every 35 to 120 minutes. 'Pre-play,' or little jets of water spouting from the ground and rising steam, can last around 20 minutes before the largest part of the eruption takes place. The most fascinating part of the upsurge lasts around 3 to 10 minutes and reaches heights ranging from 90 to 184 feet! During this duration, Old Faithful on average discharges 8,400 gallons of water.
There are benches meant for viewing surrounding the geyser at a safe distance of approximately 300 feet. Park rangers will usually display a predicted eruption time, so you can plan ahead. Although these predictions may be slightly inaccurate, and a little bit of waiting may be involved.
Old Faithful Inn
The Old Faithful Inn, just behind the viewing area for the geyser, is the largest log structure in the World. Built during years 1903 to 1904 using local logs and featuring a large stone fireplace, the Inn is the most requested hotel inside of Yellowstone. The Inn hosts a number of different sized and priced rooms, some with a view of the geyser through the trees. It is located at 1 Grand Loop Rd, Yellowstone National Park, WY 82190.
Guided Adventures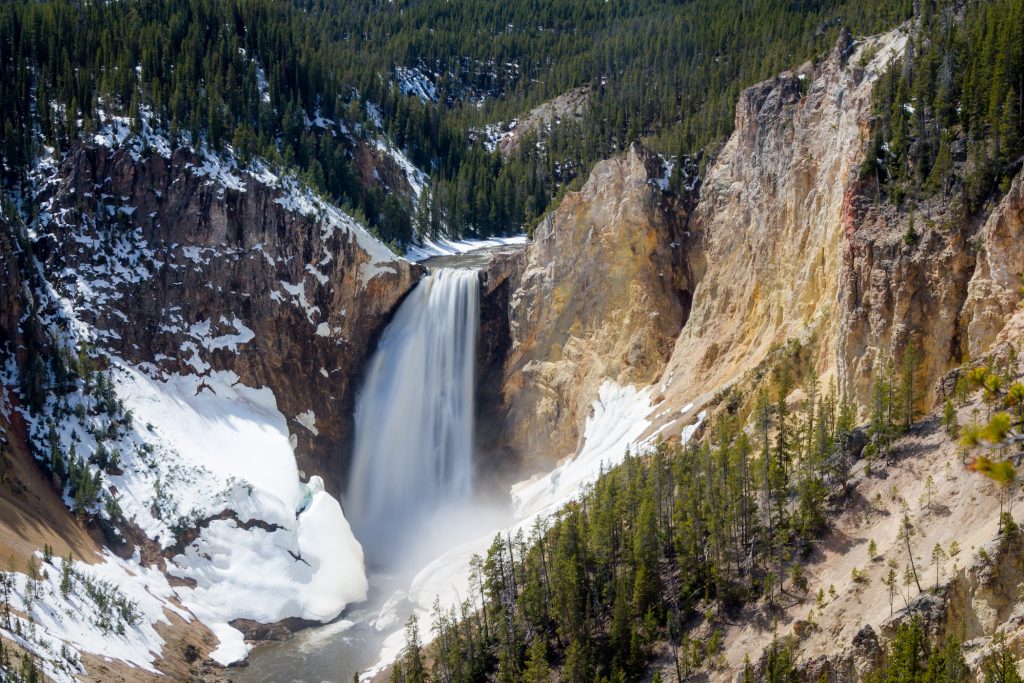 The Old Faithful Inn offers Guided Tours and Adventures that depart directly from the Inn and can supplement you in your discovery of the National Park. From tours that last a few hours or a whole day, you can choose to see the Firehole Basin – the greatest geyser region in the World, go on a Photo Safari, or sight-see on rental bikes. The Circle Of Fire is the most classic adventure option in which your driver-guide brings you to as many of Yellowstone's main attractions as he/she can including the Falls of the Grand Canyon, Yellowstone Lake, and Hayden Valley.
Whether you are looking to stay in Yellowstone or simply visit, stopping to see Yellowstone's largest most regular geyser and the historic Old Faithful Inn are highly recommended by us! To learn more visit Yellowstone National Park Lodges