The valley seems to be moving at a slower pace this time of year as the weather gets colder, luckily many of the restaurants and stores are offering great off-season specials to lure in customers before ski season. It would be a shame if you were in town without knowing you are able to take advantage of some of these specials. Without further ado here is our ranking of the top 10 specials in town this offseason.
**Lunch Only** Buy one dish get the second for a $2 donation to a local nonprofit. This deal is great for those looking for a nice casual lunch deal and maybe a glass of wine or two.
One of Jackson's newest/oldest places to dine is back open for the first time in 17 years on the square and is offering a fantastic new double happy hour for the fall Monday through Friday from 4pm-6pm and 9pm-10pm.  The happy hours will feature a special menu, $1 off beers, half off cocktails and buy one get one half off wine. They will also be serving a $10 burger with a domestic beer or glass of wine. Look no further for a reason to stop into this newly rebooted Jackson staple.
Starting on October 21st White Buffalo club will be offering a 20% off your bill deal through their offseason closure on November 3rd. No need for a special occasion to dine at the WBC this fall with a deal like this.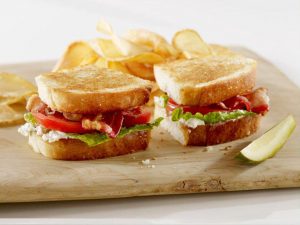 Right off the town square, E.leaven has a great fall special for $5 bloody mary's and mimosas on Saturdays & Sundays to quench your thirst, but the real kicker is the two for one breakfast that they are offering daily from 8-11am. Not to mention the return of biscuits and gravy offered weekdays this is fall.
Starting on Oct. 22nd The Kitchen will be offering a buy one entree get one for $2 deal but they will only be open Thursday-Monday 6pm-close.
Osteria will be open for lunch and dinner offering a $10 lunch special and a buy one entree get the second for $2 during dinner service.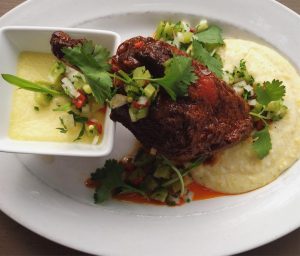 For the remainder of the month of October, these two great dining spots will be offering a deal in which they have partnered with St. Johns Hospital Foundation. Mention the special and receive a buy one entree get the second for a $2 donation deal. Proceeds will go to the St. Johns Women's Health Care Fund.
Starting October 21st Rendezvous Bistro will be offering a familiar buy one entree get the second for $2 deal on a limited schedule of Tuesday-Saturday 5:30pm-close
2 fer 1 Tuesdays is back all day every Tuesday. Buy one 12" pie and get the second for free, can't beat that. Deal is available for both dine-in and carryout, with a limit of 6 pies per carry-out order.
Coming in hot at #1 is the Silver Dollar Bar & Grill with their two for one entrees at the grill from 5:30pm-9pm every day and the always popular Flip Ya for Lunch deal where you pay a dollar to flip a coin, call it right and the lunch is free. Flip Ya for lunch is Monday – Friday 11am-3pm.