Getting out on the river is a must when it comes to visiting Jackson Hole, it provides the opportunity to get to new places that are otherwise inaccessible and see views that you would not see without floating. Floating is great but to have a truly authentic experience, taking a ride in a handcrafted wooden boat may be the best option for you and your group. Old fashioned boats can bring passengers back to the historical roots of boating.
Jackson Hole Vintage Adventures
The best way to get out and experience a wooden boat tour is with Jackson Hole Vintage Adventures, they use boats based on the original McKenzie River Drift Boat. JH Vintage Adventures offers more than just a float, with romantic trips for couples, serene morning trips with brunch and dinner trips with a gourmet dinner on the riverside at their tipi camp.
Sunset Tour
A romantic sunset tour is the perfect date for couples wanting a beautiful and peaceful evening on the water. The river tends to be much less crowded at this time leaving room for more privacy and tranquility. Aside from the tranquility, early evening offers some of the best opportunities to observe wildlife, especially larger mammals such as elk, moose and deer foraging. Beavers and river otters also tend to make more appearances when the sun is not as high in the sky.
Breakfast Tours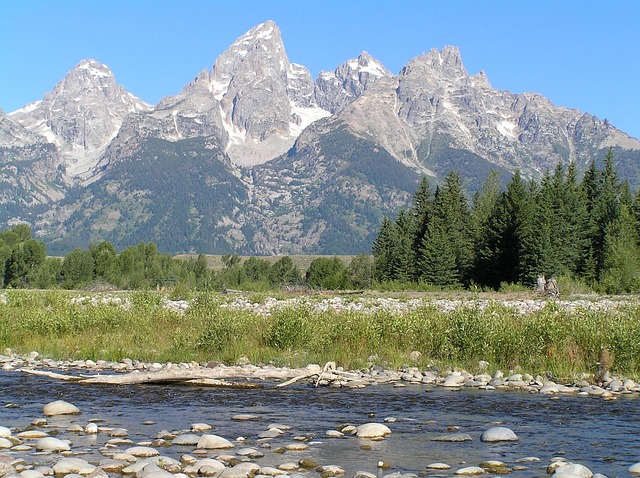 Breakfast tours are perfect for those that appreciate a good early morning, with tours departing at 7am. Hot beverages are served and warm blankets are provided. The calm of the morning allows for guests to really embrace the scenery and sounds of the river. The tour takes you to the tipi camp where a delicious brunch awaits, and views of the entire Teton range are off in the distance. After the meal, guests can go out for a row on the pond nearby or take a stroll through the Cottonwood forest.
Dinner Tours
Lastly, the dinner tour provides a gourmet fine dining experience alongside the river after a two hour float which gives opportunity for the same type of sightings that would be seen on the sunset trip. This trip also stops at the Tipi camp and appetizers and cocktails are served along the creek before guests head inside the comfortable Tipi for a five star dinner and wine.