While there are many amazing hikes around Jackson, we are focusing on the ones that lead you to gorgeous mountain lakes, that serve as a wonderful destination and turnaround point on your trek. Some of these lakes are fairly easy to get to while others require proper preparation for a longer haul, including snacks, plenty of water, bear spray and appropriate footwear. Below are some of our favorite lakes to hike to in Jackson Hole.
Phelps Lake Loop
This lake is one of the more popular hiking destinations in Grand Teton National Park, thanks to its gorgeous views and low elevation routes that lead to it. The hike begins at the Lake Creek-Woodland trailhead within the Laurance S. Rockefeller Preserve, an area donated by Rockefeller in 2001. Due to its popularity, it is a smart move to get there early as the parking lot tends to fill up quickly. The Woodland trail is the fastest route to the lake, and there are trails that loop around the lake's perimeter that are great to hike along or find a nice spot to picnic on the shores. Alternatively there is a longer hike from the Death Canyon Trailhead which brings you to the Phelps lake overlook that provides a higher vantage point for viewing the lake and great views looking out over the valley. For the thrill seeking hikers, there is also a popular jumping rock along the northeastern shore that is great for catching some air and cooling off all at once.
Lake Solitude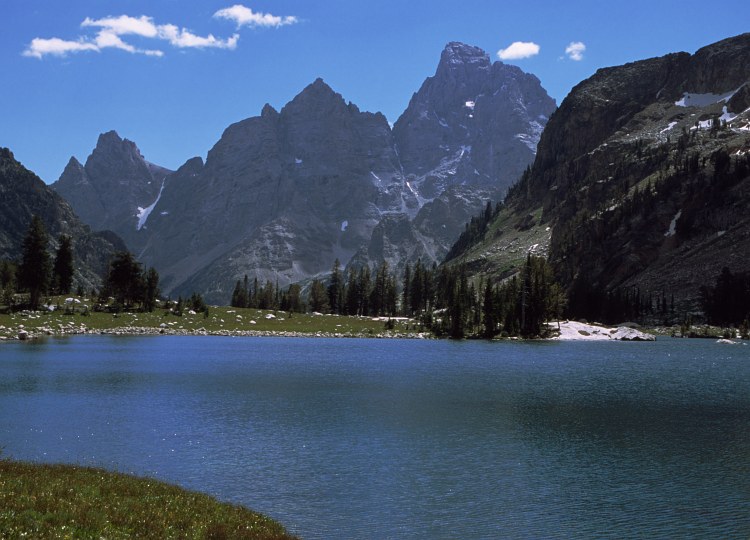 A more challenging hike due to it's 15.3 mile round trip length, but it is all worth it thanks to the wonderful scenery and the reward of being able to dip in the lake at the end. Although it is a long trail the elevation gain is modest throughout with an average of only 307 feet gained per mile totalling at 2350 feet. The hike starts either with a hike around the south end of Jenny Lake or you may choose to take the shuttle boat across the lake to save your legs and some time, about 2.4 miles worth. There are several great viewing areas and water features to see along the way including Hidden Falls and Inspiration Point. Aside from the scenery you will likely encounter a good deal of wildlife on the way from bears and moose to marmot and a variety of birds. Once you have reached Lake Solitude you will see astonishing views of Teewinot Mountain, Mt. Owen the Grand Teton that makes it worth your while. Due to the length of this hike, there are many more details about the trip that you should read up on before you take off. Tetonhikingtrails.com has a great description that you can read here.
Amphitheater Lake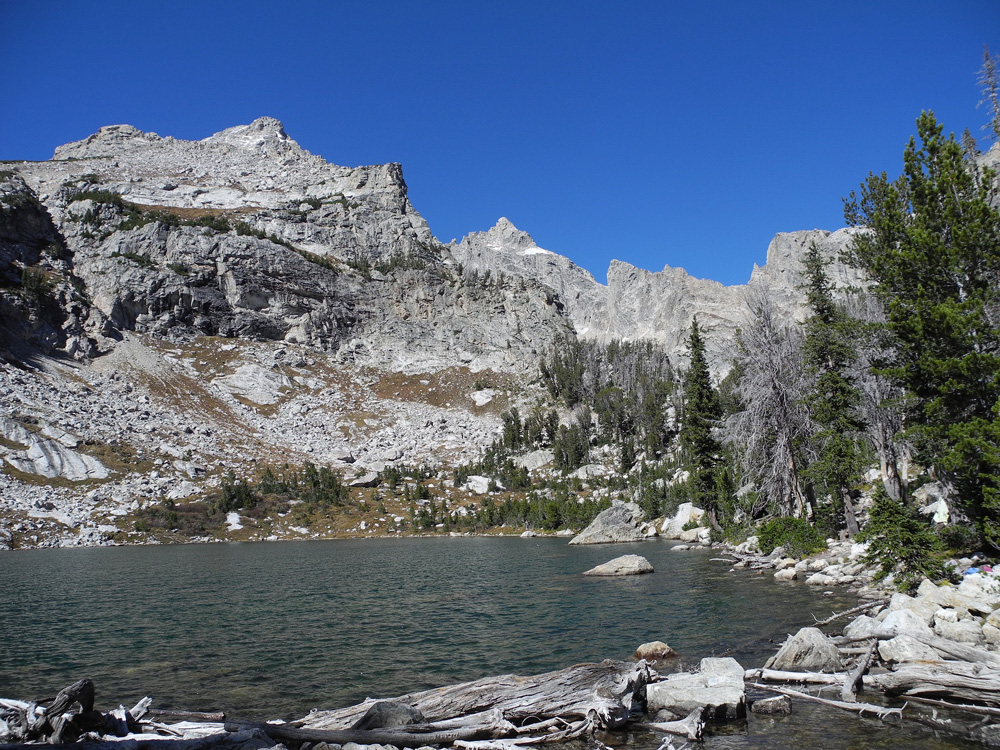 If elevation gain is your thing, then this hike is for you, with over 2,980 feet of elevation gain and 584 feet on average gained per mile. The round trip distance is 10.2 miles but it feels like much more with the seemingly endless switchbacks you will follow to reach your destination. You will start your hike at the Lupine Meadows Trailhead in Grand Teton National Park. To start the trails are fairly flat and mellow until you reach the more intense portion of the hike filled with steep switchbacks. Upon nearing the lake you will pass by the smaller Surprise Lake as you reach flatter grounds. Amphitheater lake as you will notice is much bigger and surrounded by large rock walls which is where it gets its name. The lake is a great place to set up a picnic or hike around the various rock formations to look down over the valley and the rest of the mountain range. If you worked up a good sweat the lake's frigid waters will be sure to cool you off, but most will not want to stay in for long.
Other Lakes
Aside from these lake hikes that we have mentioned there are plenty more where they came from. If you are not interested in taking any major hike, there are several great lakes that are easily accessible within a short walk from your vehicle, including Slide Lake in the Gros Ventre, and Jenny, Jackson and String Lake located in Grand Teton National Park.