With plenty of uncertainty in the air over whether the event would take place this year, it is now official, the 2021 Snowmobile Hill Climb World Championship is scheduled to go on – with limited attendance. The event is currently scheduled for the weekend of March 25th-28th, with races taking place each day from Thursday through Sunday. 
The races are like few others in the world with riders pushing their snowmobiles to the limit on the steep slopes of Snow King Mountain, attempting to reach the highest point possible on the hill in the shortest amount of time. Competitors from all over will travel to downtown Jackson to showcase their skills.
Best Ways to Watch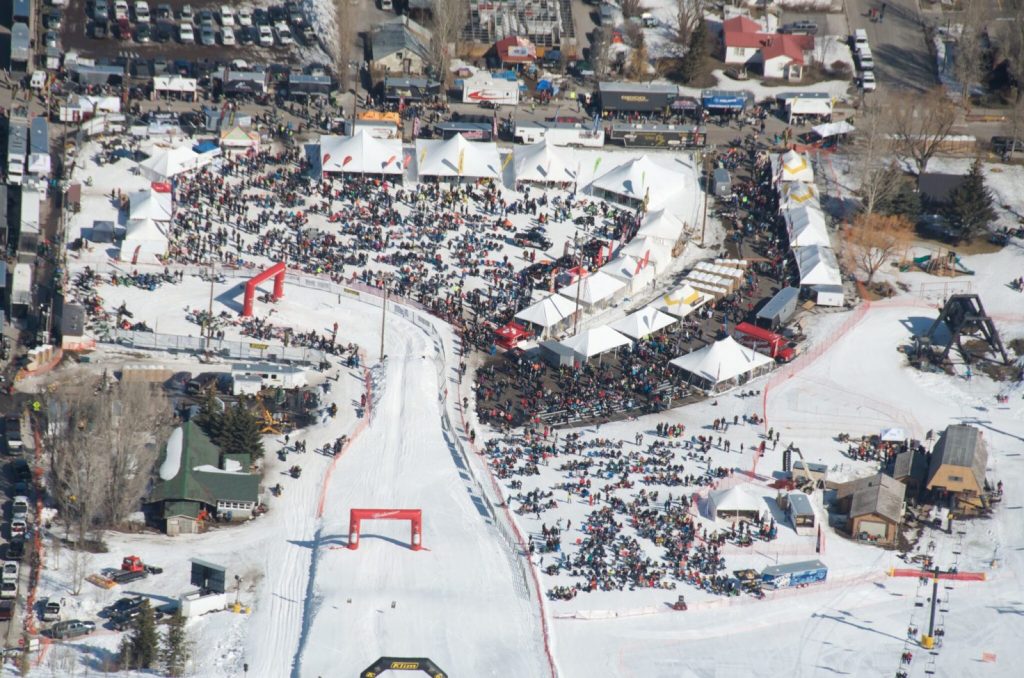 For those wanting to catch some of the action of the Hill Climb World Championship up close, you will need to arrive early or be very patient to get into the gates of the event with the 500 person limit. Within the gates there are numerous vendors, including snowmobile companies, outdoor apparel, and of course food and beverage booths. Tickets to enter will be available at the gate for $40 each day, with no weekend passes. Alternatively spectators can purchase lift tickets to ride up to the top, with options for $20 single rides or $60 unlimited rides. Snow King is also offering a special deal for 1 hour of unlimited mountain coaster rides with an included single chairlift ride. For those who may be only mildly interested in viewing the event, it can be seen from a distance from almost anywhere in town, although you may need binoculars to really tell what's happening from most places.
COVID Guidelines
While local legislators were somewhat reluctant to approve the event returning to action this year after being cancelled on short notice in 2020, they were able to come to an agreement to make it happen this year. The agreement came with some conditions that will make it a bit different than previous years, with the most notable change being a limited attendance of 500 people at a time within the gates of the event. Some of the other restrictions and measures include, no VIP section, masks required, COVID screenings, social distancing and sanitizing surfaces.