While downhill skiing is certainly a blast, sometimes you need a little vacation within your ski vacation, away from the crowds in a more relaxing setting. Cross country skiing can provide exactly that type of experience, while it is still a good workout that will get your blood flowing some. The greatest part of cross-country skiing, also known as nordic skiing, might just be the serenity and beautiful scenery that you can travel to on the various trails throughout the area. Getting out on nordic skis in Jackson Hole is fairly easy and affordable and there are several places to rent them. We will break down some of the details and information needed to get out on the trails.
Rentals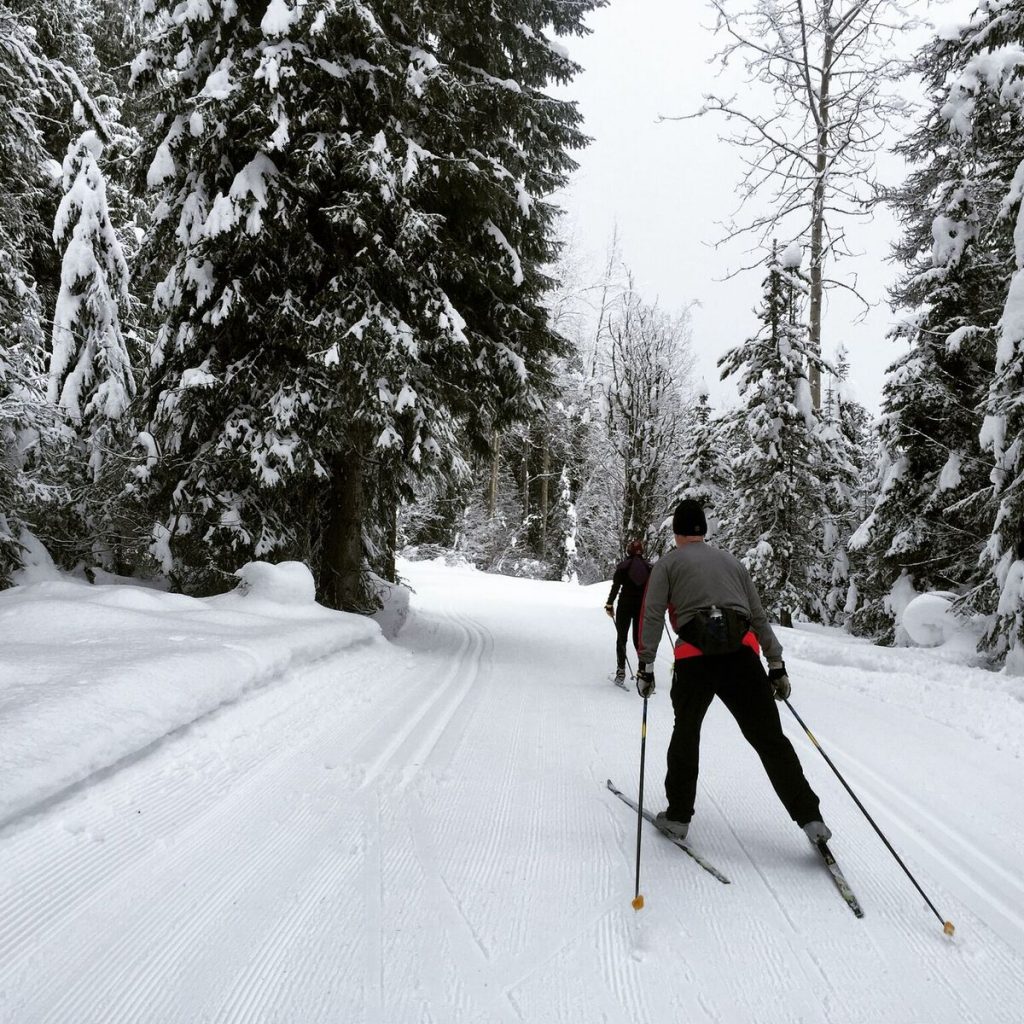 There are many different options for renting in the area. Skinny Skis, Teton Mountaineering, Hoback Sports, are the main ones within town. Aside from those there are a few other options just outside of town such as Dornan's just outside of the entrance to Grand Teton National Park, as well as Teton Pines Nordic Center in Wilson and Turpin Meadows up in Moran which both have groomed trails for nordic skiing as well. Skinny Skis is the only rental option that is a shop dedicated to nordic skiing so they have a wealth of knowledge about the sport and the various trails and conditions in the area.
Trails
As was just mentioned, Teton Pines Nordic Center and Turpin Meadows have both rentals and trails to ski on all in one place, and they are both respectively beautiful locations to XC ski. The nice thing about these designated areas is that the trails are neatly groomed which is perfect for those just learning to nordic ski. Outside of those there are many trails elsewhere that are also groomed and others that are ungroomed. Some of the popular ones are the Teton Park Road in Grand Teton National Park, and Cache Creek which is right on the east edge of town in Jackson. For more information on all of the different trails in the area visit JH Nordic where you can browse all of the known trails and get plenty of information about them.

If you are looking for information in general about nordic skiing in Jackson Hole, JH Nordic is the one stop shop. They also have info about fat biking, which, for the uninformed, is bikes with extra large tires meant for riding across snow. JH Nordic not only provides information about the trails in the area, they also report on trail and weather conditions throughout the winter. Check them out at JHNordic.com.