While Jackson Hole is a relatively remote destination, situated about 5 hours from the nearest major city, you would never know based on the restaurant selection. Fine dining in Jackson Hole can provide the feeling that you are not in a remote mountain town, with exquisite local dishes and even seafood that normally most would stray away from in a landlocked state. Below are some of our favorite high end restaurants serving up some of the finest cuisine in the Rocky Mountains.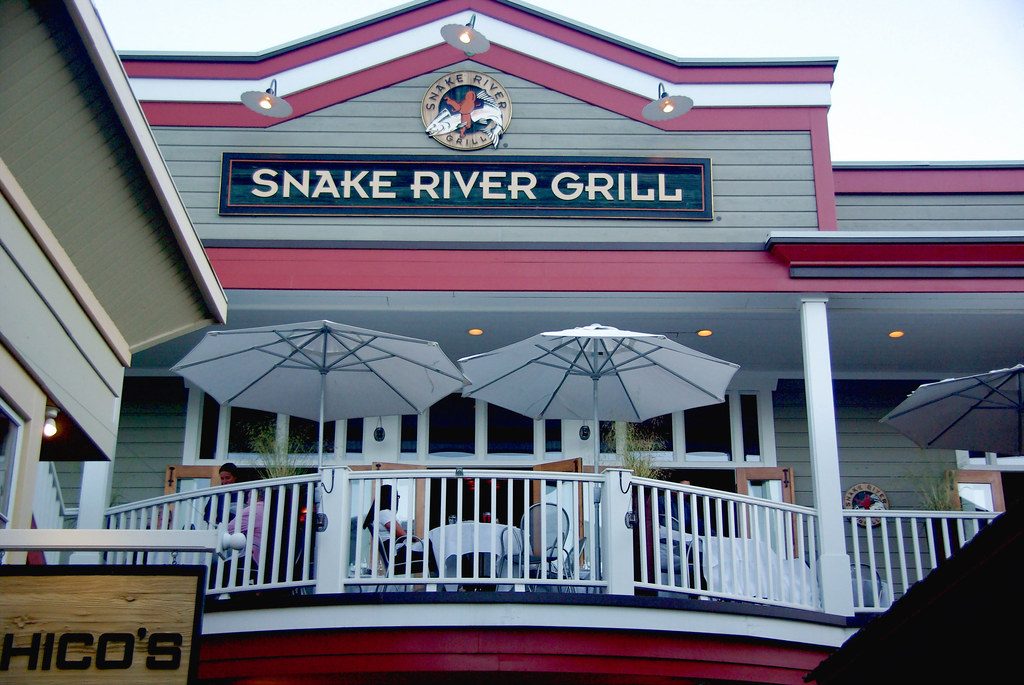 Widely considered one of the nicest places to have a meal in the area, Snake River Grill touts elegantly plated "new american" dishes in a refined log-cabin-like setting. This restaurant has been on the Jackson town square for over 25 years, and offers a menu that changes seasonally to reflect market availability. The menu features an extensive wine list and many locally inspired dishes, that include elk, bison, and beef from Mead Ranch, along with the professional touch of managing partner and culinary expert Jeff Drew. Some of their featured dishes include the SRG Steak Tartare Pizza to start, New Zealand Elk Chop, Bison Ribeye and Fresh Fettuccine Bolognese.
For those looking for a nice Italian style dinner in Jackson, Glorietta Trattoria offers just that with a quaint atmosphere that makes you feel as though you've stepped into an old school Italian American eatery. Their menu features traditional handmade Italian pasta dishes, as well as a selection of wood-fired meat based dishes including a dry-aged ribeye, Bison Osso Buco and their Skuna Bay Salmon. Glorietta also prides themselves on having an intricate and delicious cocktail and wine selection.
Situated atop the East Gros Ventre Butte at the Amangani Resort, a part of the world famous Aman resorts, the Amangani Grill offers exquisite meals with an unmatched view overlooking the Snake River Valley. Their offerings specialize in American Regional cuisine consisting of local, sustainable ranch meats, fresh fish and seasonal produce. Some of their featured menu items include Snake River Farms Wagyu Tartare, Bison Short Ribs, Poached White Hake, and Elk Medallion.