Who doesn't love a good community market with fresh local food and goods? As long as you didn't say "Me", then Jackson Hole is the right place to be for enjoying some great local markets. There are two main markets that take place each week. First is the Jackson Hole Farmers market, which takes place on Saturdays in the summer at the Town Square from 8am to 12pm, this year it is running through September 26th.  The other is the Summer Peoples Market which is on Wednesday evenings from 4-7pm at the base of Snow King. Both markets boast fantastic vendors from the area, here is a little more about each of them.
Jackson Hole Farmers Market
Saturdays, 8am-12pm @ Town Square
Being the main weekly market in Jackson it tends to be fairly busy with locals and visitors convening to shop. There are a variety of vendors selling baked goods, bitters, meat, fruits and vegetables, berries, fish, CBD products, flowers, coffee, jellies, mushrooms, tamales, doughnuts, breakfast sandwiches and much more! Live music is played on the lawn of the square as well to provide some great tunes while you shop.
Summer Peoples Market
Wednesdays, 4pm-7pm @ Base of Snow King Mountain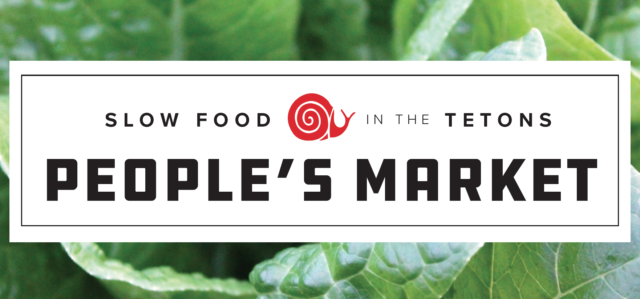 The weekday fix for local and regional foods and goods, the Peoples Market has much of the same great produce, cheese, and other farm fresh foods that are offered at the Farmers Market but tends to offer much more locally made goods from jewelry and clothing to potted plant starters and more. Typically the market has vendors providing prepared food and alcohol, but due to the current virus outbreak those will not be available this year. Similar to the farmers market, there is also live music in the middle of all of the different vendors. This year they are asking all shoppers to wear masks, social distance and go cashless.
You can't go wrong with either market in Jackson, both are great places to purchase some of the freshest foods and more, all while supporting the local economy!