Jackson Hole Mountain Resort is consistently ranked at or near the top of nearly every annual list of top ski resorts in the United States, but it is what lies outside of the confines of the resort boundaries that draw many to the region. The untouched powder of the Jackson Hole backcountry and side country is the stuff of ski lore. Now backcountry skiing is not for the faint of heart, and is recommended for well equipped, knowledgeable and experienced skiers and snowboarders only. With that being said, it is not advisable to go into the backcountry in Jackson Hole without someone who knows the terrain and is taking all necessary precautions, with regards to weather and snowpack conditions. So for visitors of Jackson Hole with eyes on the precious powder outside of the resort, it is a wise choice to go with a backcountry guide if you are not lucky enough to have your own friend with expertise to chauffeur you. Below are some of the best backcountry guide services in the area that can safely lead you to deep, steep terrain and face shots you will not soon forget.
Jackson Hole Mountain Resort
One of the best options for guided backcountry tours is actually run by the resort, and enables you to ride up on the aerial tram early, which is pretty cool on its own. The day starts with the early tram ride at 8:30am to the top of Rendezvous Mountain, after which you will learn the basics of performing an avalanche transceiver search before exiting the resort boundaries to start the real adventure. The rest of the guided tour is essentially up to what you prefer, with options for either skiing faster, more accessible runs or touring farther out for one or two epic runs, or even taking your time to learn more about snow science. These expert guides are able to cater to your desires. They also offer tours on Teton pass which is south of the resort, as well as a 4 day backcountry camp. Backcountry ski gear and equipment are necessary for the trips and cheaper rates are available when you book with a group. Learn More.
Exum Mountain Guides
While there is no privileged lift access for this option (isn't the point to get away from lifts?), Exum Mountain Guides will lead you to some of the best backcountry skiing and snowboarding in the United States. Their tour options include runs located in Grand Teton National park as well as around Teton Pass. Similar to JHMR trips, their trips are basically a la carte, with options to do shorter, more frequent runs, big time lines, and everything in between so long as you have the chops to handle it. Also similar to JHMR trips are cheaper when you book with a group up to four. Learn More.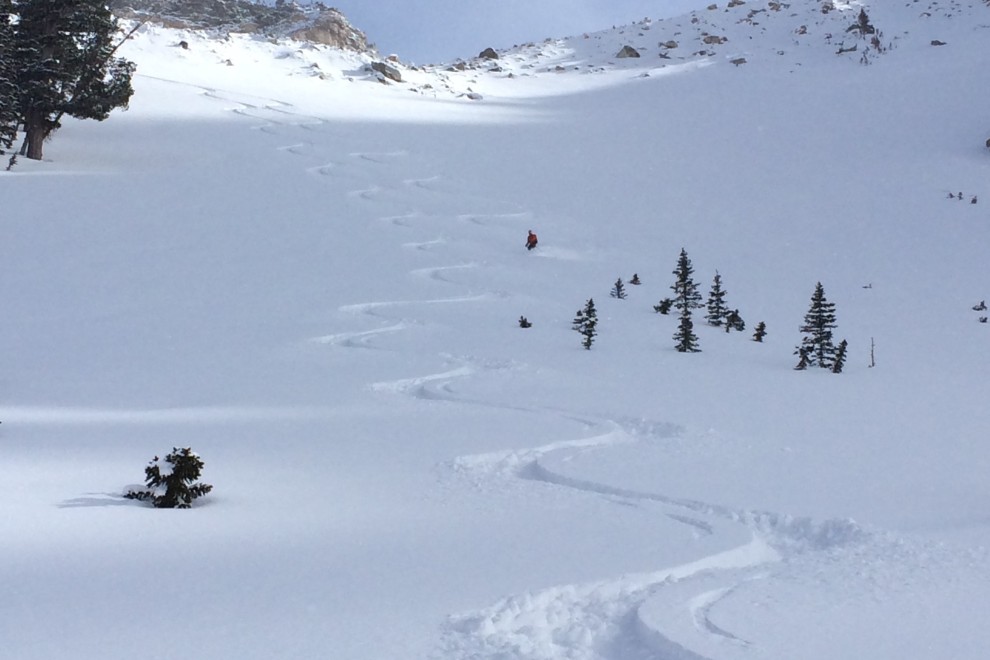 Jackson Hole Mountain Guides
As they say themselves "Arguably the best value in the valley". Catered towards intermediate to advanced backcountry skiers and riders, JHMG will guide you through Grand Teton National Park and areas on Teton Pass. Expect to get around 2500-6000 vertical feet of riding in and the days to last around 6-8 hours in total including check in, gear check and beacon refresher session. Untracked powder awaits you when you take a trip with these AMGA certified guides. Learn More.