The holidays have finally arrived, and we here in Jackson Hole look forward each year to sharing this magical time with visitors from all around the globe!  Bundle up and grab a mug of cocoa as we explore all the different ways to celebrate the Winter Holidays in Jackson Hole!
Events Around Town
Dec 15th – 24th ~ Santa on the Square – A Jackson Hole Tradition!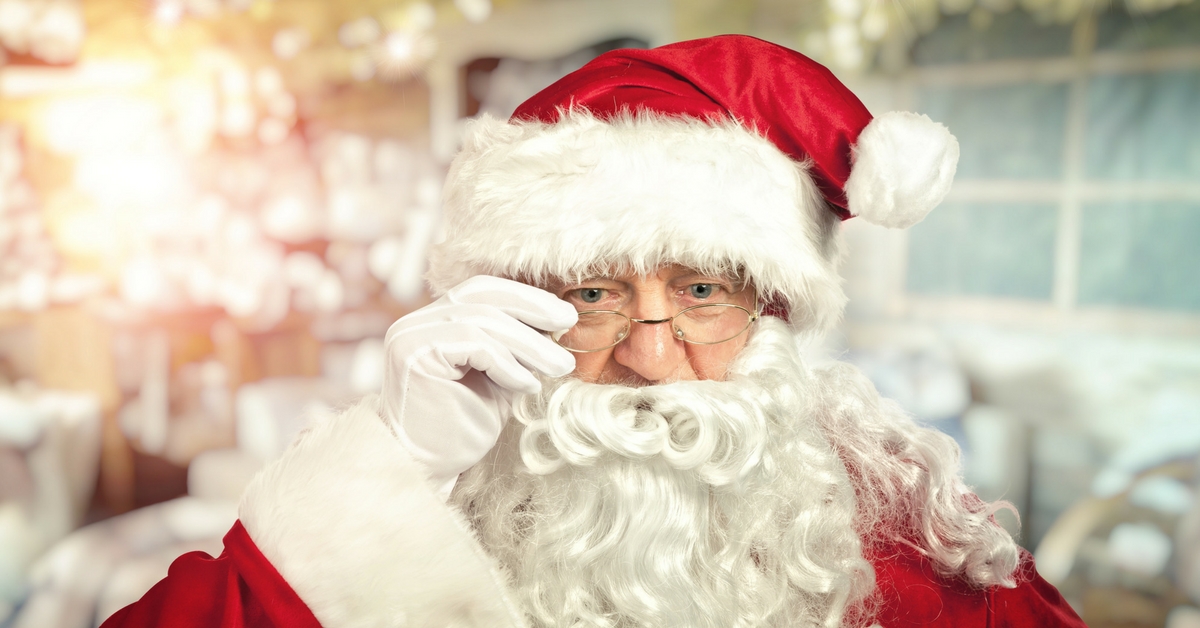 When: 5:00pm-7:00pm Where: Town Square
Enjoy cookies and cocoa with Old St. Nick at this free community event!  Experience the beautiful lights of Town Square with the local crowd nightly from 5-7pm. Visit: www.jacksonholechamber.com Contact: 307.733.3316
Dec 21st ~ R Park's Winter Solstice Party
When: 4:00pm-7:00pm Where: Rendezvous Park
Join us at Rendezvous Park (R Park) in Wilson for a fun and free evening with music from the Cathedral Voices Choir! Ward off the winter chill with a roaring bonfire, warm drinks, and scrumptious food catered by Café Genevieve. Enjoy an evening of downhill sledding with the family at this off the beaten path locals spot.  Shuttles are available from the Stilson Parking lot, as parking at R Park is limited. Visit: www.rendezvouslandconservancy.org Contact: Ellie Stratton-Brook at 307.733.3913
Dec 16th – April 7th ~ Elk Refuge Sleigh Rides Opening Day
When: 10:00am-4:00pm Where: Jackson Hole & Greater Yellowstone Visitor Center
Come and witness the world famous scenery of The National Elk Refuge up close and personal from the comfort of a charming, horse-drawn sleigh! Take in one of the premier wonders of the Greater Yellowstone Ecosystem- a herd of elk numbering in the thousands! Sleigh rides depart every 20 minutes from the Jackson Hole Greater Yellowstone Visitor Center located at 532 North Cache St. Sleigh rides run through the beginning of April (weather permitting). More Info: Closed on Christmas Day. Visit: www.bart5.org Contact: 307.733.0277
Dec 21st ~ Holiday Gallery Art Walk
When: 5:00pm-8:00pm Where: Art association galleries/Town Square
Celebrate the season (and do some last minute gift shopping) during our annual Holiday Art Walk. Join us in celebrating the artistic heritage of the old west! Galleries will be open late and serving seasonally festive refreshments.  Experience the local art scene with special show openings, and many different holiday themed events! Visit: www.jacksonholegalleryassociation.com Contact: Kiera Wakeman, Diehl Gallery
Dec 26th – Mar 10th ~ JH Winter Wonderland Ice Skating
When: Mon-Fri 4:30-9:00pm, Sat & Sun 12:00- 9:00pm weather permitting.  Where: Town Square
Enjoy the lights of our charming Town Square, while ice skating underneath our world famous elk antler arches!
Bonus: Starting January 6th – Feb 25th free learn to skate lessons from 1:00pm 2:30pm!Lessons are 20 minutes and for all ages. Visit: www.jhwinterwonderland.org Contact: 307-733-0066
Dec 31st ~ Snow King Mountain Torchlight Parade and Fireworks
When: Torch Light Parade at 6:15pm, Fireworks at 7:00pm Where: Snow King Ball Field
Snow King Mountain will celebrate New Year's Eve with their annual torchlight parade and fireworks! At 5:45pm community participants (who are expert skiers), along with Snow King Ski Patrol, Ski School attendees, and others will gather at the base. From there, the participants will ride the lift to the top of the mountain and zig-zag down in a brilliant parade carrying fire torches!  At the end of the parade, a fireworks display will bring in the New Year with a bang! Visit: www.snowkingmountain.com Contact: 301.201.KING
Dec 21-31st 12 Days of Christmas at the Historic Wort Hotel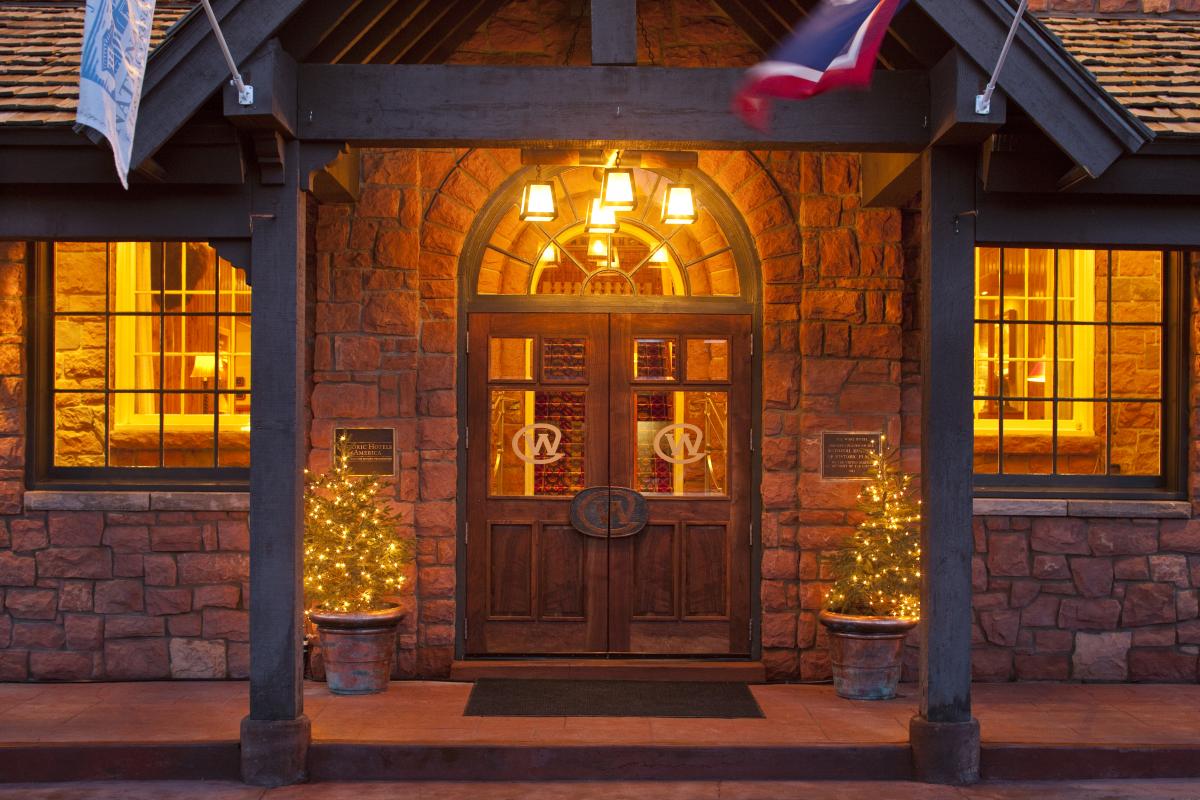 Thursday 12/21 – Kids' Carols 
Join us in the Silver Dollar Showroom as local pre-schoolers parade onto the stage to perform holiday songs for cheering crowds. Free, 10:30 a.m. Showroom.

12/21 – Cookie Decorating
$16 per dozen, Reservations Required, 5-7 p.m. Jackson Room. This event sells out, so make your reservations early!
Monday 12/25 – Wort Hotel's Famous Christmas Buffet
This buffet of traditional favorites is something to look forward to! Be sure to make your reservation as seatings do fill up. 11am-4pm. Call 307-732-3939. Click here to view the Christmas Buffet menu.
FOR ADULTS
Saturday 12/23 – Ugly Sweater Party
Derrik and the Dynamos perform and prize for ugliest sweater. Free, 7:30-11pm, Showroom.
Sunday 12/24 – Christmas Eve Merriment
John Kidwell and Peter chandler perform. Free, 7-10pm, Showroom.
Sunday 12/31 –  New Year's Eve Party
Live music with Chanman Roots Band and party favors. Free, 8-midnight, Showroom. 
To book one of our 12 Days of Christmas events please call 307-732-3960 (Event Reservations) or 307-732-3939 (Dining Reservations).
Events in Teton Village
Dec 24th – 31st ~ HOLIDAY ROUND~UP JACKSON HOLE MOUNTAIN RESORT
24th Santa Drops in Base of Tram 4:30pm

25th Ski with Santa Bridger Gondola and Teewinot lift, 11:00am-1:00pm

26th Cookie Decorating Kids Ranch 4- 5pm

27th Cats and Dogs Snowcats and rescue dogs-Kids Ranch 4-5pm

28th Star Gazing Teton Mountain Lodge rooftop 5-6 pm

29th Raptor Night Hotel Terra 4-5pm

30th Sledding and Hot Cocoa Village Commons 4-5pm

31st Kids Torchlight Parade Kids Ranch 4:45pm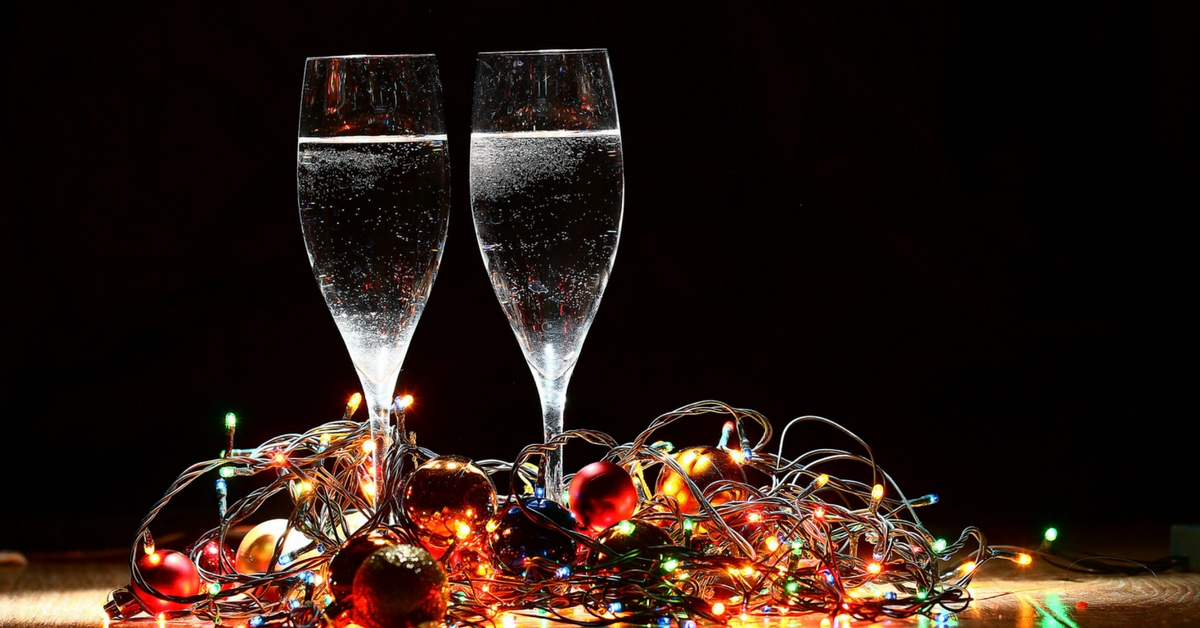 Dec 31st ~ Jackson Hole Mountain Resort's New Year's Eve Celebration 
When: 4:45pm Where: Meet at the Kids Ranch :
Start your New Year's festivities right with the Kids' Glow Worm Parade! Kids meet at the Sweetwater Gondola at 4:45pm   Note: Kids up to 14-years old, who are comfortable skiing Teewinot, are welcome to participate in the Glow Worm Parade. The parade on Teewinot Run begins at 5:30pm. Come dressed with skis and boots – no poles please! Younger kids will do a shorter parade before older kids. Participation is free and sign up is not required. Parents are not allowed to accompany child skiers. The JHMR staff will put on the traditional Torchlight Parade on Apres-Vous at 6:00pm followed by a renowned fireworks display over Teton Village. Visit: www.jacksonhole.com Contact: 307.739.2770
All of us here at Jackson Hole Reservations would like to wish you safe travels, and a happy holiday.  See you soon!