Looking for a better way to catch morning views of the Tetons? We suggest hot air ballooning. In an unbeatable location, these floating balloons can carry you up to heights of over four thousand feet above their launch site. Balloons usually range from about 75 to 85 feet tall which is equivalent to 9 stories. They typically contain at least 105,000 cubic feet (or about 105,000 basketballs worth) of air. The attached gondolas can carry anywhere from two people to twelve! As winds are most gentle during daybreak, balloon companies typically take flight in the AM presenting the Tetons in the pink glow of the morning sun and a higher possibility of seeing wildlife (our true locals) from great heights. Jackson hosts many different ballooning companies; to find your best option it is encouraged that you choose your preferred locale and optimal cost range. Here are some potential selections we have looked into: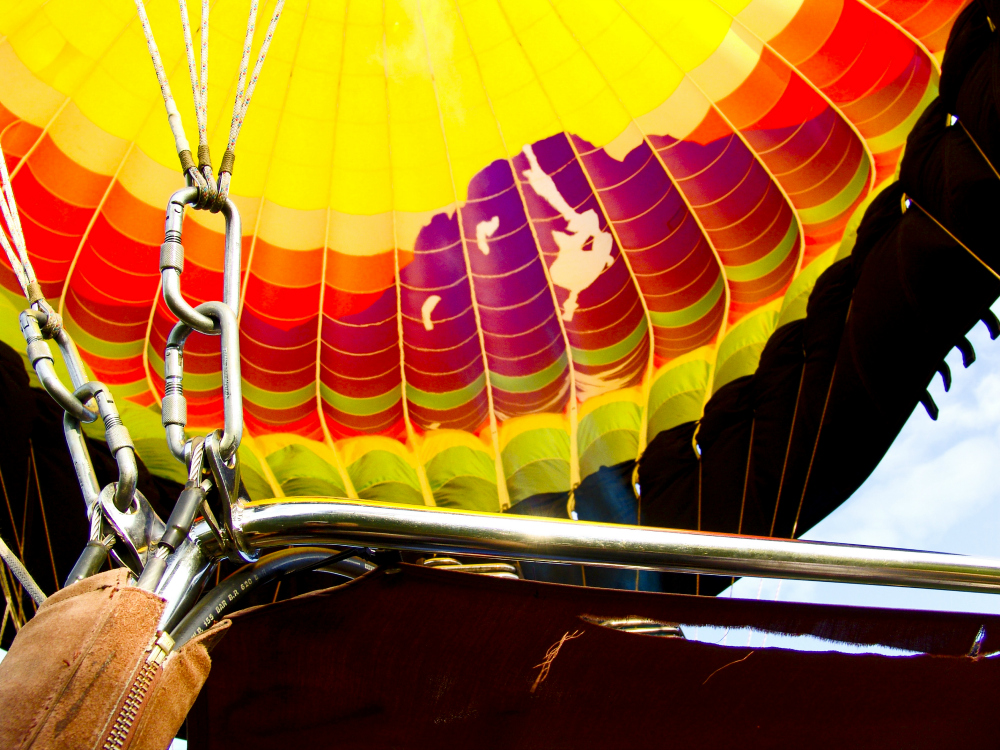 Wyoming Balloon Company flies from a launch site located on a ranch bordered by the Grand Teton National Park, Snake River, and Teton Village. Take off times usually begin around 6 am and you can expect to be back on the ground around 9 to 9:30 am. This balloon company offers an hour-long flight, celebratory drinks and certificates, and lifts to and from hotels in Jackson and Teton Village.
Teton Balloon Flights affords views of the Tetons, Teton Valley, Swan Valley, and possibly The Grand Teton. The balloons can travel anywhere from 4 to 8 miles through the sky and flight length averages about an hour. Upon reaching solid ground, they conclude with a traditional French celebration.
Nevertheless, whichever option you decide to choose, scenic views, peaceful rides, and time well spent is a guarantee.
If you are more interested in seeing the balloons rather than riding them, The Teton Valley Summer Festival takes place in the first week of July. It includes a craft and street fair as a part of the festivities as well. Over 40 hot air balloons ascend into the sky in the mornings to race among the Tetons.