The Jackson Hole Rendezvous Spring Festival is a two-day music festival on April 1-2, 2022, providing the most iconic backdrops imaginable for our legendary music acts: historic downtown Jackson Town Square and the base of Jackson Hole Mountain Resort, with Fitz and The Tantrums and Grammy-winning blues/rock heroes Ben Harper & The Innocent Criminals headlining the festival.
April 1st • Town of Jackson
FITZ AND THE TANTRUMS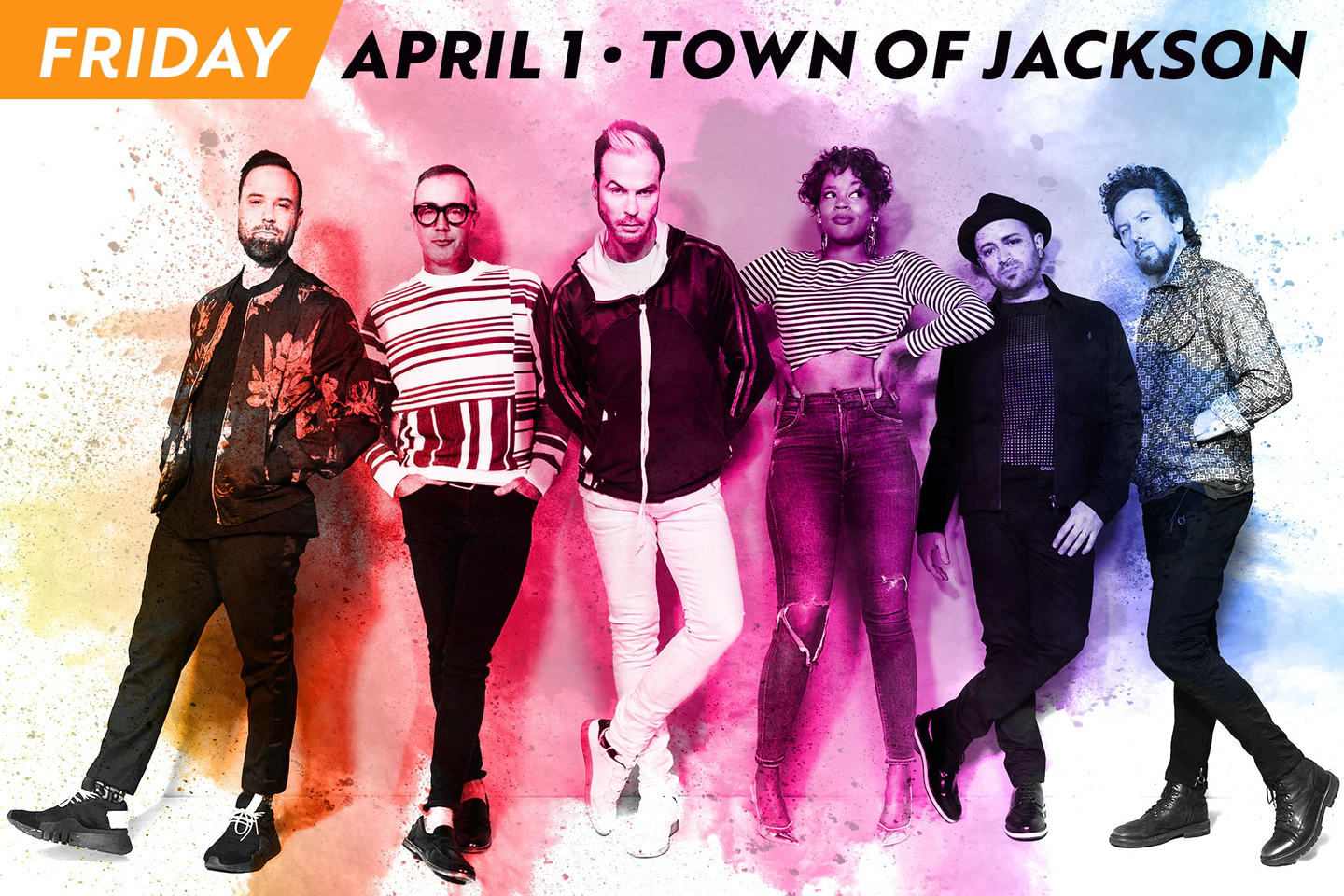 Multiplatinum-selling artists Fitz and The Tantrums have quickly grown from independent upstarts to bona fide hit-makers. The LA-based band released their much-anticipated, fourth full-length album, "All the Feels," featuring singles "123456" and "I Just Wanna Shine" in 2019. "All the Feels" follows the band's 2016 self-titled album, which spawned the group's biggest hit to date, "HandClap." The RIAA-certified two-time platinum single has logged more than 400 million global streams, went top 5 on both the Hot AC and Alternative Radio charts, and enjoyed major airplay across the country at Top 40.
Fitz and The Tantrums are Michael "Fitz" Fitzpatrick (vocals), Noelle Scaggs (vocals), James King (saxophone, flute), Jeremy Ruzumna (keyboards), Joseph Karnes (bass) and John Wicks (drums, percussion).
BRETT DENNEN
Brett Dennen is telling us to get out and see the world at a time when we need it more than ever. Flame-haired, six-foot-five and with a singular gift for meditating on life's most meaningful subjects with equal parts innocence and razor-sharp wit, you know Dennen from his decade-plus career as a singer-songwriter. With a successful string of albums and four Top Ten AAA singles like "Make You Crazy," "Wild Child," and 2018's "Already Gone," which achieved his highest chart position yet, Dennen has cemented himself as a fixture in American folk music. What you may not know about Brett is that he did not set out to be a professional musician. It's a surprising revelation for someone who embodies the best of songwriting: singular storytelling, singability and the unique capacity to hold up a mirror to our lives, our society and the greater world.
April 2nd • Teton Village
BEN HARPER & THE INNOCENT CRIMINALS
Ben Harper's career spans nearly three decades and 12 studio albums, and he's celebrated as an iconic guitarist and diverse multi-instrumentalist who bridges rock, blues, folk, reggae and soul genres. He is a three-time Grammy winner, including awards for Best Traditional Soul Gospel Album in 2004 and Best Blues Album in 2013. His two bestselling albums, "Burn to Shine" and "Diamonds on the Inside," made him a mainstay on rock charts and at American musical festivals and were both certified gold.
COLD WAR KIDS
Cold War Kids have been a regular fixture on alt-rock radio and festival circuits since their 2006 debut Robbers and Cowards, which was powered by the certified gold single "Hang Me Up To Dry." The group found chart success again in 2015 with platinum single "First," which reached #1 on the alternative rock charts, and was the most played song on alternative radio of the last decade. They've released nine studio albums with their most recent, New Age Norms 3, arriving in September 2021 and featuring another top 10 single, "What You Say".
THE WAILERS
Not many bands can claim genuine legend status. The Wailers comfortably claim their place in essential music history. Their music was, and is, culture-defining: rebel hearts with brave souls embodying the spirit of 70s era-defining reggae.
In late 2020, The Wailers released their single, "One World, One Prayer", a powerful piece focused on unity, love and inclusion beyond cultural differences. "One World," the album that marks The Wailers' return to the recording studio and the band's first album in 25 years, was nominated for a 2021 Grammy award in the Best Reggae Album category.