Does the idea of taking a family vacation in nature strike fear in your heart? Is it overwhelming to picture your kids not being distracted by technology and having to juggle the various cans of bug spray/bear spray/sunscreen/and water bottles between the members of your group? Does it seem like more of an effort than it's worth? The struggle of planning the perfect vacation has already been accomplished, take a chance and call our reservation agents to help us alleviate some of your fears and help you realize how refreshing a trip to Jackson and the "Last of the Old West" can be. We have local knowledge and tools that make planning for a successful national park vacation in Grand Teton National Park and Yellowstone relatively simple and enjoyable.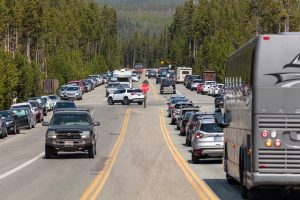 Beat the crowds
Avoid traveling around holiday weekends, as much as possible. Roads are congested and gridlock traveling to and from the park entrances become a real issue in the summer season. To get the most out of your experience in the park, we recommend being on the roads/trailheads as early as possible. Plan to have your lunch packed and ready to eat out in nature, rather than eat in a crowded cafeteria/restaurant location. Sundown is usually when you'll find the greatest traffic to get out of either national park. If you are staying outside of the national parks, we'd recommend planning to leave an hour before sundown to beat the stand-still traffic.
Recommended Accommodations and Dining
Dining at the Lake Yellowstone Hotel Dining Room is an experience that will transport you back 50 years. Enjoy your meal to the sound of beautiful piano music in the background over the breathtaking view of Yellowstone Lake. For fine dining in the town of Jackson near Grand Teton National Park, we'd recommend the Snake River Grill, a tourist favorite. For more of a mom and pop dining atmosphere, we'd recommend Merry Piglets or Liberty Burger. The Creekside Market, across from the National Elk Refuge, has great sandwich options, as well. Our top recommendations for sleep accommodations would be to camp anywhere you can in or near the National Park. For indoor accommodations, our team would recommend The Lexington, Snow King Resort, or The Rusty Parrot Lodge.
Travel Tips
When traveling with kids, it is imperative to plan for gas fill-ups for your car. Gas station and automotive repair shops are only located at major areas within Yellowstone, including Old Faithful, Grant Village, Fishing Bridge, Canyon, Tower/Roosevelt Junction, and Mammoth Hot Springs. Plan accordingly and have a full tank of gas before exploring in the national park and know where you will fill up if staying a few days. It would be an expensive tow job should you run out of gas. Plan for three destinations you would like to see in a day and spend the rest of the day making decisions on a whim. Understand that weather conditions and wildlife traffic may impede your plans. Have the flexibility to come back another day and spend your free time on a different hike or different highway. The locations for car servicing, also, have some of the best general/gift shops in the park. We recommend taking a few minutes with kids to explore the fun novelty items for sale in any of these stores.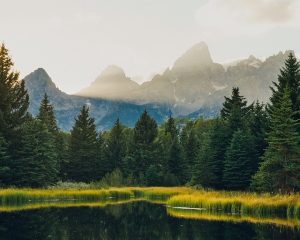 Visiting the national parks can certainly be a source of burn-out if there is not adequate planning involved. Our team is here to ensure that all parts of your vacation come together seamlessly, leaving you to do the relaxing. We hope you'll take some of our local advice to have the chance to truly get to the heart of what makes these special places so treasured to the thousands of global visitors who visit throughout the year. We look forward to helping you plan your perfect vacation and promise that a few preparatory actions before your trip will all be worth it once you witness the views these national parks have to offer in person.